Can the Kyle Busch, Denny Hamlin-Led Joe Gibbs Racing Reach 200 NASCAR Cup Wins in 2021?
Published 01/04/2021, 7:45 AM EST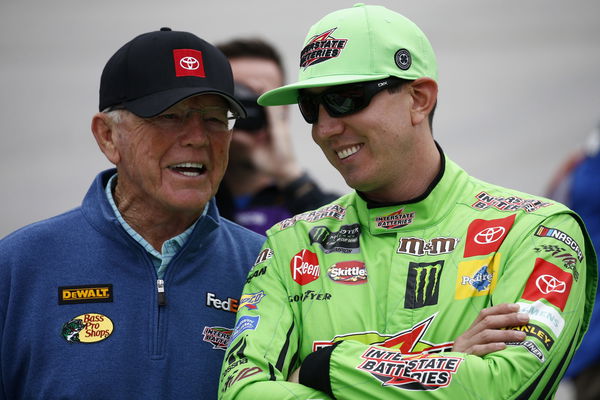 One of NASCAR's most high-profile teams, Joe Gibbs Racing, is closing in on a major milestone ahead of the 2021 NASCAR Cup Series season. The team has established itself as one of the most successful and accomplished teams in the sport and has always had some great drivers in its ranks.
JGR sits on 185 wins in the Cup Series and is 15 wins away from 200 wins in the top division of the sport. While the landmark may still feel far away and difficult to achieve for one team in a single season, they can certainly achieve the feat in 2021.
The team currently boasts of a line-up including Kyle Busch, Denny Hamlin, Martin Truex Jr., and newcomer Christopher Bell. This line-up is packed with stars of the sport and has two former champions among them.
ADVERTISEMENT
Article continues below this ad
Why Joe Gibbs Racing has a strong chance of achieving the feat in 2021
Additionally, JGR achieved a similar accomplishment not very long ago. In 2019, the quartet of Busch, Hamlin, Truex Jr, and Erik Jones won a combined 19 races. Jones won just one race of the 19, while the trio of Busch, Hamlin, and Truex Jr. notched up 18 wins.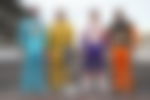 The 2020 season saw the team struggle as a unit, but Denny Hamlin still carried the flag high with seven wins of his own. He has 13 wins across the last two seasons and can surely carry on the good form in 2021.
Kyle Busch, on the other hand, will be highly motivated to perform considerably better in 2021. The previous season was one of his worst, and if Busch turns things around in 2021, he can certainly be dominant again.
Martin Truex Jr. is another driver who will want to make a strong comeback in 2021. He had a good 2020 season, making the Round of 8 and coming very close to a final-four spot. However, after seven wins in 2019, 2020 did not live up to expectations for the 2017 champion.
ADVERTISEMENT
Article continues below this ad
Will the newcomer Bell perform right away?
Christopher Bell will complete the line-up for Joe Gibbs Racing this season. A talented driver, Bell would be excited to drive in much stronger equipment with JGR, after his time with Leavine Family Racing.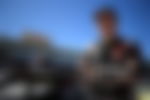 Given the talent on offer and the past records of each of these drivers, there is no reason why Joe Gibbs Racing cannot achieve the 200-wins mark in 2021 itself.
ADVERTISEMENT
Article continues below this ad