"Car Sounds Really Cool" – Bubba Wallace Reveals Learnings From First Run in NASCAR Next Gen Car
Published 03/19/2021, 8:00 AM EDT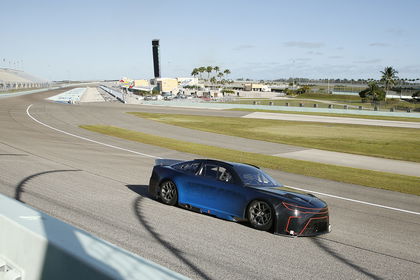 ---
---
Bubba Wallace became the latest NASCAR Cup Series driver to test the Next Gen car, after a productive testing session on Wednesday at Richmond Raceway. Every successive Next Gen test holds more importance as NASCAR debuts the new car next season.
ADVERTISEMENT
Article continues below this ad
Wallace was originally supposed to run a session on Tuesday as well, but inclement weather laid waste to those plans. Wednesday's test also began later than scheduled, but Wallace did get in a few hours with the new car, enough for him to give the officials some useful inputs.
Wallace drove the Prototype 3 of the Next Gen Car. Tire manufacturer Goodyear also had a keen interest in Wednesday's session as they could test the tire wear on the car at Richmond.
ADVERTISEMENT
Article continues below this ad
Bubba Wallace reviews his first ride in the NASCAR Next-Gen car
The 23XI Racing star said that he did not speak to his colleagues who have tested the car in the past beforehand. He wanted a fresh outlook on the new car, based on his own experiences. The no. 23 Cup driver's first impression of the car was good.
"It's different, but it's a race car at the end of the day. There are some things we can learn on, and we're going to figure it out. The car sounds really cool; from the inside, it sounds really mean," Wallace said of his run.
The latest session was primarily focused on tires. Wallace gave his inputs on the same, but also revealed that the car's balance stayed consistent over the duration of the session.
"One thing I've noticed about the car is that the balance doesn't really change over a long run. But the tires are falling off — we're testing different constructions and compounds to figure out what tire would work best for a race here," Wallace explained.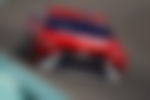 What else did NASCAR gain from Wallace's test session?
ADVERTISEMENT
Article continues below this ad
While the focus was on tires, NASCAR officials made other gains as well through the test session. Since many NASCAR races take place under scorching heat, the cockpit temperature was also tested by NASCAR.
"Beyond the tire development, we're researching the temperature of the cockpit with some thermal imaging. To make sure it's a little more comfortable for the driver, especially during a long hot summer race," Brandon Thomas, NASCAR managing director of vehicle systems, said.
Looking at the big picture, Thomas said NASCAR is happy with the development of the car. Every test session helps greatly, and as the 2021 season progresses, the focus on the 2022 debut of the Next-Gen car will keep increasing.
ADVERTISEMENT
Article continues below this ad