NASCAR Xfinity Driver Carl Long and MBM Motorsports Resort to New Tactics to Search for a Driver
Published 12/23/2020, 10:13 AM EST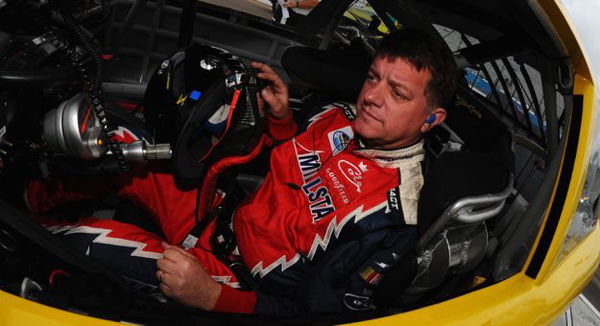 ---
---
In a hilarious turn of events, NASCAR driver Carl Long posted a unique Facebook status. For the 2021 NASCAR Xfinity season, the Carl Long/MBM Motorsports team is still searching for a driver. Admittedly, the jury is still out on whether it is a practical joke or a serious call for help.
ADVERTISEMENT
Article continues below this ad
According to the team's Facebook post, "Christmas Special!! We need 1 more full-time driver in Xfinity to complete our line up. You will be going to all Xfinity races. So here is the bargain price of $650,000.
"There are additions like a Cup pit crew, more tires, or engines leased from Gibbs that can be added to the cost. Most teams will not post a cost and try to negotiate, sure I would like to get a 4+ million deal, and if we built 10 new cars each year, we would need big $.
ADVERTISEMENT
Article continues below this ad
"Our cars, haulers, engines are all paid for. So there is no need for us to add that to our price. You would be teammates with Timmy, Chad, and Stephen, as well as John Jackson and I, may also pop in for a race here and there."
Who will drive for MBM Motorsports in NASCAR Xfinity?
Long then switched to brutal honesty mode, as he confessed that a 'great driver' in a local division was not necessary. Instead, he needs somebody who has money and is willing to listen and learn.
Apparently, the chosen person will go to all Xfinity races and will have to pay $650,000. Along with the drive, other amenities include a Cup pit crew, tires, and engines leased from Joe Gibbs Racing.
ADVERTISEMENT
Article continues below this ad
If they can hopefully prove their mettle and attract more money, it works even better for everyone. However, if he has to pay all the cost of the car with no sponsors, then he or Jackson will have to do it themselves.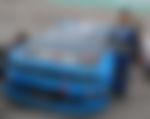 So far, the team has recruited Chad Finchum and Stephen Leicht in one car. Meanwhile, Timmy Hill will drive the other car. However, it appears that there are still a couple of spots to fill, and according to Long, one is a full-time seat.
ADVERTISEMENT
Article continues below this ad
Such a situation is definitely a first, as not many NASCAR teams have resorted to social media to recruit drivers. Until then, everyone is in the dark about the team's full roster for the 2021 Xfinity season.