'Chaos', 'Dismal Day at Daytona' – Joey Logano and Kyle Busch React to Scary Crash in NASCAR Daytona 500
Published 02/15/2021, 9:30 AM EST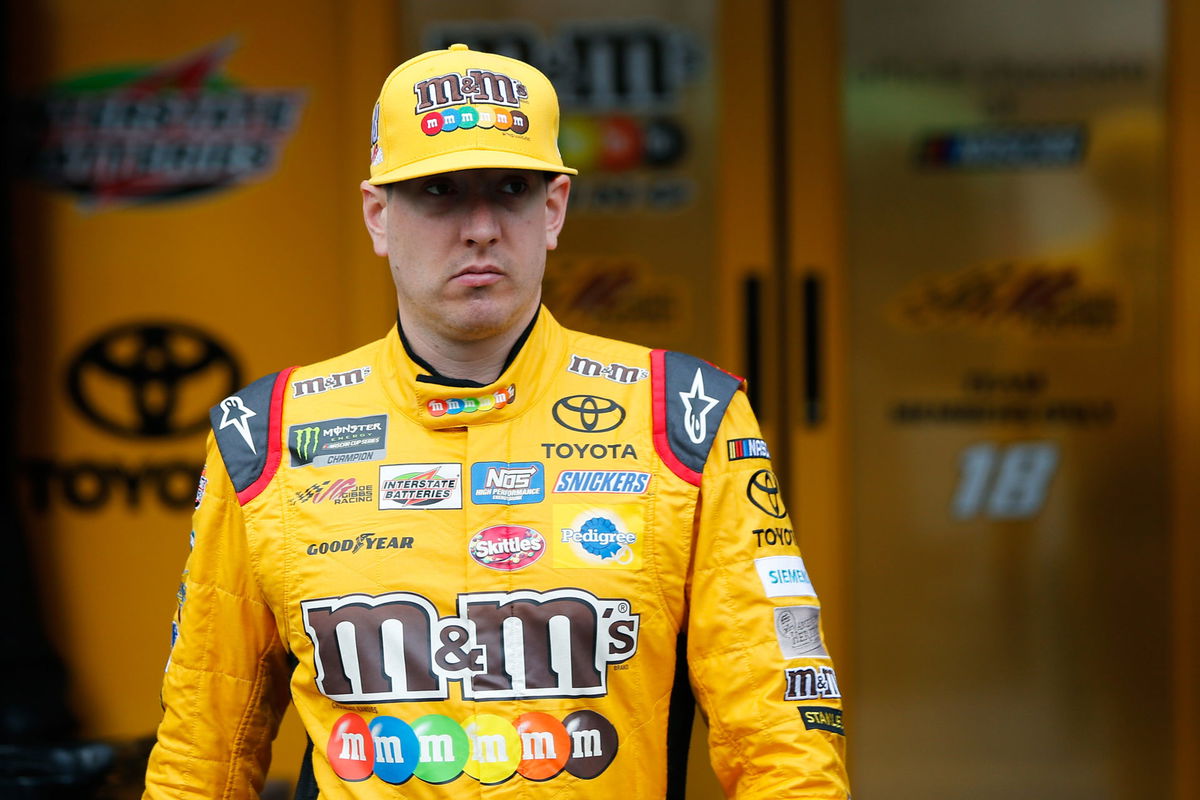 ---
---
With just about a mile-and-a-half to go, Joey Logano looked set for another Daytona 500 win. But the dream came shattering down on the Team Penske No.22 when an unsuccessful pass by teammate Brad Keselowski saw him crash out of the race.
ADVERTISEMENT
Article continues below this ad
The sequence of events meant Michael McDowell running in third went past the pair and won the race. But naturally, Logano expressed disappointment at having come so close, yet eventually ending up so far in the race.
Logano reacted to the race and
said
,
"Pandemonium, I guess. Chaos struck. (Keselowski) kept trying to back up, trying to get a run."
ADVERTISEMENT
Article continues below this ad
Seemed like we all just collided in one spot, said Joey Logano
"I was trying to back up to him to keep the runs from being too big and just, I guess he got to the back of (McDowell) and it ended up being a really big run coming at me and it seemed like we all just collided in one spot."
Another big-name driver involved in the wreck towards the end was Kyle Busch. Keeping up in second at one stage of the race, the crash meant his hopes of securing a top-10 finish were also washed out.
He added his thoughts and stated, "Just unfortunate day for the M&M's Camry. Hate it for my guys. It seemed like every time the points were being paid, we stumbled."
The unfortunate curse continues for two-time Cup champion Kyle Busch
"I figured guys would kind of blend back to the high side and (Brad Keselowski) just landed on my hood. Came out of nowhere…First stage we went from second to outside the top-10 and then the second stage, we went from third to ninth."
"Then there at the end obviously, I felt like we had a top-five and finished 14th looking at the board there.
Just a dismal day at Daytona, as usual,
" concluded
Busch
.
ADVERTISEMENT
Article continues below this ad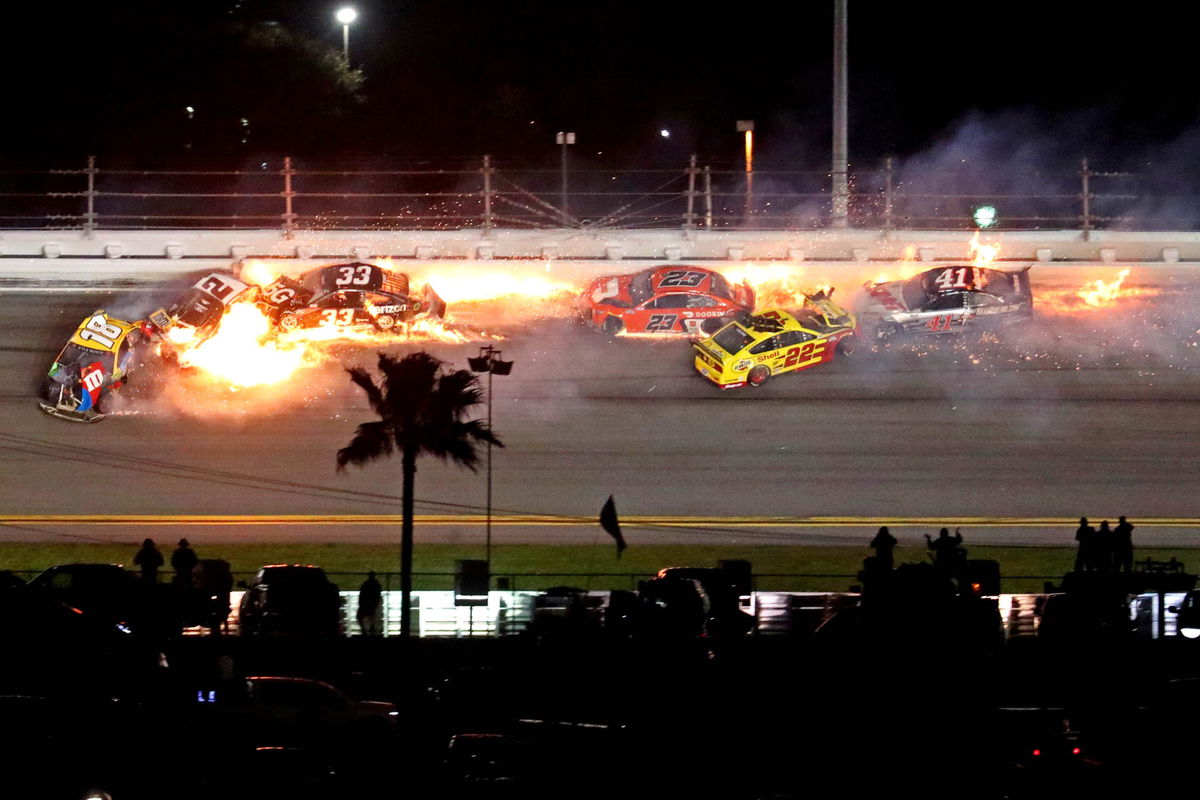 After Sunday's race, the Joe Gibbs Racing No.18 is now winless in sixteen Daytona 500 attempts. While he stayed in the hunt until the final stage, it was simply not to be for Busch.
The chance to secure a prized Daytona 500 win has now disappeared for both drivers. But that said, the season still has much, much more to offer. While both
Logano
and Busch will rue this missed chance, they will now target winning other races en route, securing a place in the playoffs in the future.
ADVERTISEMENT
Article continues below this ad
More from EssentiallySports on Daytona 500