Charlotte Hornets and 23XI Racing to Sensationally Team Up for the Inaugural 'Crossover Night'
Published 01/12/2022, 11:50 AM EST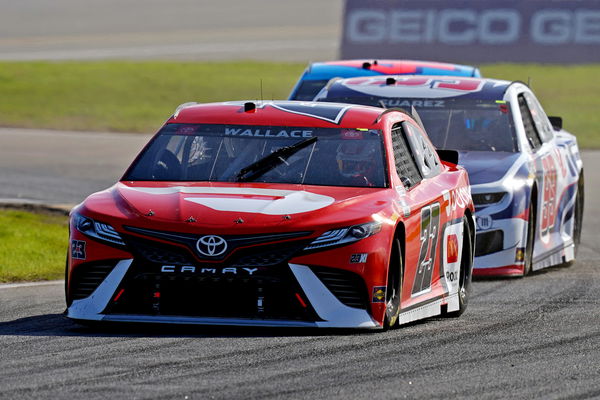 Earlier today, the Charlotte Hornets NBA team linked up with 23XI Racing – both owned by the NBA legend, Michael Jordan. In fact, the two parties have announced the inaugural Crossover Night. For the uninitiated, this is a themed game experience that will kick off at Spectrum Center. The event will commence when the Hornets host the Oklahoma City Thunder.
The best part is that it will also feature appearances from 23XI Racing drivers Bubba Wallace and Kurt Busch. Also joining them at the event is the team's co-owner and Hornets fan Denny Hamlin.
Hornets President & Vice Chairman Fred Whitfield said, "The Hornets and 23XI Racing have much more in common than shared ownership; our principles and mission within the community are very much aligned. Hosting 23XI Racing Crossover Night is a tremendous way to further strengthen our bond and open up future opportunities for collaboration between our organizations and leagues."
ADVERTISEMENT
Article continues below this ad
What can 23XI Racing fans expect at the Crossover Night?
At the event, fans will have the opportunity to see a 23XI Racing showcar on display. In addition to that, they will also have a shot at winning 23XI Racing merchandise. Without a doubt, the Cup Series outfit is hugely excited about the collaboration with the NBA team. Since both teams are based in Charlotte, it aids their chances of interacting with each other.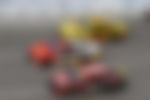 The organisation is doing this because they want to build their brand and fan base. So, it makes a lot of sense to partner with teams like the Hornets. With this, the team hopes to tap into the Hornets fanbase and help them appreciate NASCAR. This event is expected to commence on January 21st, and it will be a great way for the drivers and players to relax. Once that is out of the way, though, the outfit will have to train all of its focus on the upcoming 2022 season.