Charlotte Roval: Can Chase Elliott Make it a Hat-Trick of Wins at This Playoff Race?
Published 10/07/2021, 1:39 PM EDT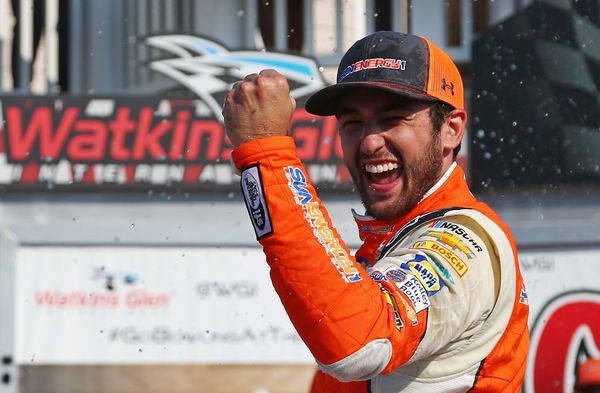 ---
---
Hendrick Motorsports driver  Chase Elliott has a reputation for being a prolific road course racer. One of his best stomping grounds is the Charlotte Motor Speedway Roval. Back in 2019, he triumphed at the track despite a bad start to his race. Since then, he has gone on to win in the 2020 season as well and could be gunning for a hat-trick.
ADVERTISEMENT
Article continues below this ad
In the 2019 race, Elliott and Kevin Harvick led during a restart when the former locked up into the first corner. As a result, he went nose-first into the tyre wall. Luckily, there was no major damage and he was able to reverse out and rejoin the race. Somehow, he managed to claw his way back to the leaders and get onto the back of Harvick.
ADVERTISEMENT
Article continues below this ad
Before long, he made a sweeping move around the outside of Harvick. That soon turned into the inside line at the next chicane. Finally, on the last lap, he performed a drift at the finish line, though it didn't earn him any style points.
ADVERTISEMENT
Article continues below this ad
How did Chase Elliott celebrate that hard-fought win?
In a piece of karmic justice, the #9 Hendrick Motorsports driver went to the corner that caught him out. Then he proceeded to perform a burnout at that spot. Who knows, it was probably his way of declaring that the Roval cannot and will not defeat him. It is interesting to note that out of his 13 Cup Series wins, a fair number of them came at road course events.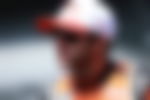 Admittedly he is starting this weekend's race in 8th place. However, he should be a strong contender for a win and a qualification to the next round. Additionally, he is sitting in 7th place in the championship battle, which means that he is relatively safe from elimination. On the other end of the spectrum, one can never say never in NASCAR, because the sport can be unpredictable.
ADVERTISEMENT
Article continues below this ad