Chase Elliott and His Dad Bill Become Second Father-Son Duo to Win the NASCAR All Star Race
Published 07/16/2020, 9:38 AM EDT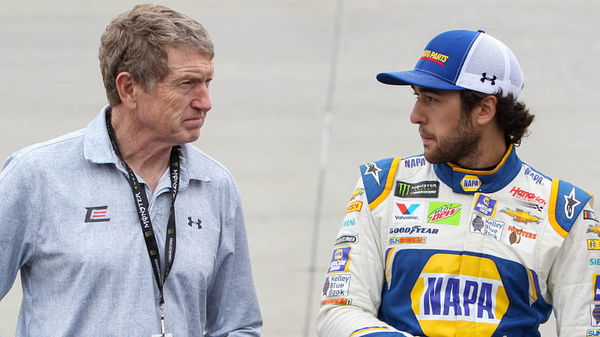 ---
---
Chase Elliott fended off a stern challenge from Kyle Busch to win last night's All-Star race at the Bristol Motor Speedway. In the process, he joined his father and Hall of Famer, Bill Elliott, as the All-Star race-winner.
ADVERTISEMENT
Article continues below this ad
This also means that he has earned a $1 million cash prize in front of a select number of spectators.
Elliott crossed the finish line ahead of the pack in the second and third stages. So, this gave him the right to choose his starting lane for the final 15-lap dash.
ADVERTISEMENT
Article continues below this ad
The 24-year old opted for the outside lane and initially, Ryan Blaney tagged along behind him. However, that was the last time anyone saw his taillights and he comfortably beat Kyle Busch to the finish line.
Bill Elliott clinched the win at the Atlanta Motor Speedway, in just its second edition that took place 34-years ago. Since then, the race was always held at the Charlotte Motor Speedway, except for certain occasions.
However, the COVID-19 pandemic forced NASCAR to host the race at the Bristol Motor Speedway.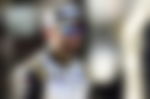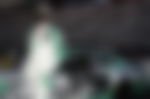 Chase Elliott finally had a crowd to watch him win
ADVERTISEMENT
Article continues below this ad
The best part was that his beloved fans were right there with him to witness his success. NASCAR was permitted to sell tickets to the All-Star race at Bristol. Unfortunately, North Carolina could not do the same for the Charlotte Motor Speedway.
Around 20,000 people turned up at the venue, the most spectators at a sporting event in America since March. Sadly, no attendance numbers were released since the speedway is under private ownership.
The circuit's capacity is around 140,000 spectators. Therefore, hosting 20,000 attendees is far below the maximum capacity. This created plenty of opportunities for spectators to practice social distancing in the grandstands.
ADVERTISEMENT
Article continues below this ad
In addition, attendees were handed masks as they made their way to the stands. Once the race concluded, the circuit announced that the crowd could disperse in a row by row manner.
Coming back to Chase Elliott, this is his fifth All-Star appearance and he is the 25th different driver to win the coveted award. With this triumph, Chase and Bill Elliott join Hall of Famers Dale Earnhardt and Dale Earnhardt Jr. as father-son duos who have been crowned as winners of the event.