Chase Elliott Asks Dale Earnhardt Jr. To "Retire From Giving Nicknames" After Being Called the "Young Elvis"
Published 08/15/2022, 2:25 PM EDT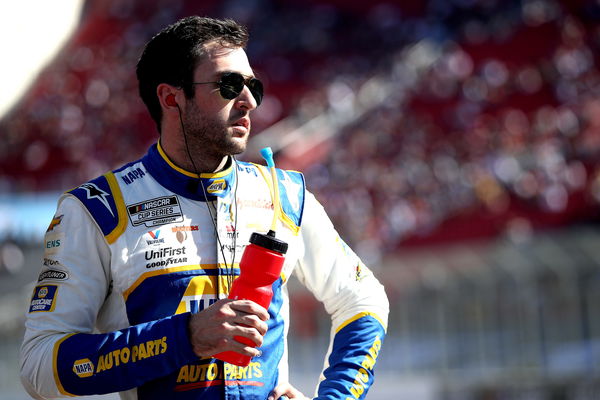 We all know Elvis Presley as the King of Rock and roll, and he surely has a big fan following, which includes Dale Earnhardt Jr. Unfortunately, Chase Elliott might not be on the list of fans, though.
Now, we don't know whether Elliott likes the music, but he surely isn't a fan of what Dale Jr. had in store for him.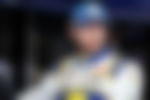 Junior surely is fond of giving people nicknames, and he finds a resemblance between the 2020 Cup Series Champion and the late American singer.
ADVERTISEMENT
Article continues below this ad
@ReganSmith looks like his moonlighting gig as an Elvis impersonator is catching up. He's available 4 birthdays & bachelorette parties.

— Dale Earnhardt Jr. (@DaleJr) June 4, 2014
However, Elliott doesn't seem to love the nickname. In fact, he thinks Dale Jr. should "retire" from giving nicknames entirely!
"I think he needs to retire from giving nicknames," Elliott said. "For some reason, he's always thought I look like Elvis, and I really don't know why. I know he's got a little bit of an obsession for Elvis."
"I know he's got an Elvis room in his house, which is kind of weird. I've been in that room before, and you wake up and there's this Elvis man staring at you. So I don't know if he just has a thing for Elvis or what. I don't — whatever. I don't think he's qualified."
Wow, Elliott is certainly not thrilled about the nickname. But Dale Jr. can't be the only one thinking he looks like Presley. So, do you think he has a resemblance?
It's very fascinating because Junior's "Young Elvis" saga has been going on for quite a while now. In fact, there's a whole Tweet chain!
Following Chase Elliott And Dale Earnhardt Jr.'s Young Elvis Saga
It all started with a Tweet by Jeff Gluck talking about what Kevin Harvick had to say about Elliott.
After this tweet, the "Young Elvis" saga was officially underway. Although Elliott said nothing about it then, another fan asked what Athlete Dale Jr. would wanna be. And he chose the young Chase to start racing again and be an Elvis imposter.
But this time was different because Elliott finally replied to the Hall of Famer. However, Earnhardt Jr. had other plans.
ADVERTISEMENT
Article continues below this ad
And, after this, Elliott asked Junior to retire from giving nicknames entirely!
ADVERTISEMENT
Article continues below this ad
WATCH THIS STORY: Dale Earnhardt Jr Mocks Legendary Hendrick Motorsports Crew Chief Steve Letarte
Now, whether the driver of the #9 car looks like Elvis or not is for you to decide. But, we can surely agree that this was one hilarious nickname story for sure!
Edited By: Ranvijay Singh