Chase Elliott "Choked" His Shot at Hendrick Motorsports Win, NASCAR Team Without a "Lead Dog", According to Brett Griffin
Published 08/23/2022, 5:20 AM EDT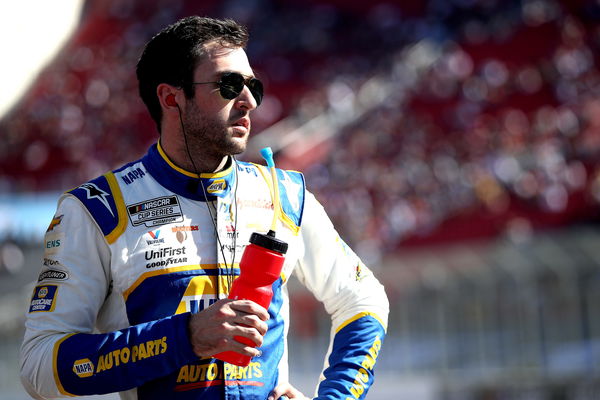 It goes without saying that what happened towards the end of the NASCAR Cup race at the Glen is subjective. If you ask a Chase Elliott fan, then Kyle Larson was at fault. If you ask a Kyle Larson fan, then he did what he had to do.
ADVERTISEMENT
Article continues below this ad
But is there any truth, an objective way of looking at the incident, or perhaps an explanation of what happened?
Well, the best bet is to take the opinion of those who know. And perhaps a NASCAR spotter knows what they're talking about.
ADVERTISEMENT
Article continues below this ad
In the recent episode of the Door Bumper Clear podcast, Brett Griffin shared his views on the controversial move by the defending Cup champion on his teammate that has split the NASCAR community.
And yes, Griffin picked a side, and furthered his opinion by describing how the driver who made the mistake, made more mistakes in quick succession that ultimately hampered his result.
"Chase Elliott made a huge mistake, and he finished 5th because of his mistake. The mistake only cost him to second, he still had a chance to come back, recover and win the race," Griffin said.
"I'm spot off for the fact that after he got doored, he choked," the spotter continued. "Because he screwed himself going up the hill in the esses, then he got the freight train and he went from first to second, then he went from second to fifth, and now you have no chance to win."
"He picked the wrong lane, and he mentally screwed up after he got moved."
WATCH THIS STORY: NASCAR Fans Speculate After Curious "I'll Tell You Later" Radio Exchange Between Chase Elliott & Hendrick Motorsports Crew Chief in Richmond
Brett Griffin feels Hendrick doesn't have a #1 guy between Chase Elliott and Kyle Larson
The spotter went on to describe how in every racing team, there is one driver who is the number one.
"There's always one lead dog in every team," Griffin said. "Every race team in the garage has 'a guy', that's the number one guy."
"Everything that these race teams do, that number one guy is leading the conversation, and he is, believe it or not, he's in charge of a lot of things that happen."
ADVERTISEMENT
Article continues below this ad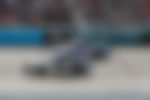 Griffin also mentioned how at Joe Gibbs Racing that driver is Kyle Busch, at Stewart-Haas, it's Kevin Harvick, at 23XI, it's Kurt Busch, at Team Penske, it's Joey Logano.
But at Hendrick Motorsports?
ADVERTISEMENT
Article continues below this ad
The spotter suggested there's no #1 between Kyle Larson and Chase Elliott.