Chase Elliott, Kyle Busch React to NASCAR's Decision to End the Race Early, NASCAR Defends it's Stand
Published 05/25/2021, 11:36 AM EDT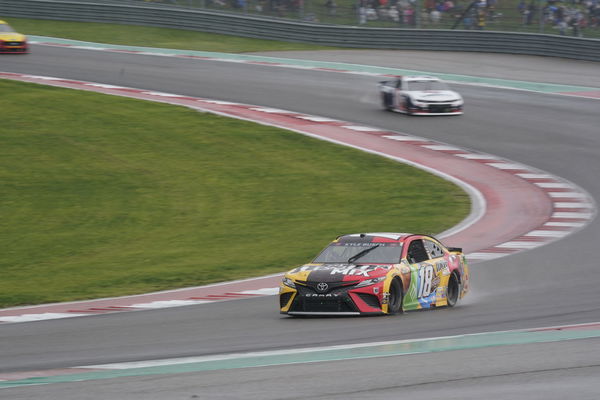 Chase Elliott won the controversial NASCAR Cup Series race at the Circuit of the Americas. However, he was not too happy about the manner in which he won. In all honesty, the race was a bit of a farce, not to mention extremely dangerous. Sometime during the race, the heavens opened and rain lashed down onto the track. In light of this, the officials decided to end the race earlier than usual. On an interesting note, Kyle Busch and several drivers spoke about the call to stop the race.
ADVERTISEMENT
Article continues below this ad
Senior Vice President of Competition Scott Miller recently spoke about the decision. He said, "As the race continued on in the final stage, it kept raining harder and harder. We were monitoring the visibility for the drivers on the back straightaway there. It was getting really tough to see again over there. Lots of spray, so we were going to see if we could get going again."
In the end, it did not seem like a restart was going to be possible. Thus, Miller decided that it was too dangerous to continue.
ADVERTISEMENT
Article continues below this ad
He has now promised that NASCAR will learn from their mistake and confessed that he probably let the race run for a bit too long.
ADVERTISEMENT
Article continues below this ad
Kyle Busch and other drivers spoke about the decision to call off the race
Later on, several drivers seemed to agree that it was time to call it off. Kyle Busch, in particular, appeared to be fed up of waiting and just wanted the race to end. Meanwhile, Kyle Larson revealed that there were occasions where he was starting to hydroplane on the back straight. However, he did admit that he would have liked to continue racing. This was because he suspected that Elliott would pit and he would inherit the lead.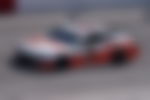 Larson acknowledged in the end that it was a good call, as there were a few heavy wrecks. Meanwhile, Joey Logano said that as long as everyone was still running, there was no problem. On the other hand, when he looked at the latest crash, Logano acknowledged that it was better to be safe.
ADVERTISEMENT
Article continues below this ad