Chase Elliott's NASCAR Team Mechanic Lauds Crew Chief Alan Gustafson's Leadership and Hendrick Environment
Published 01/19/2021, 11:10 AM EST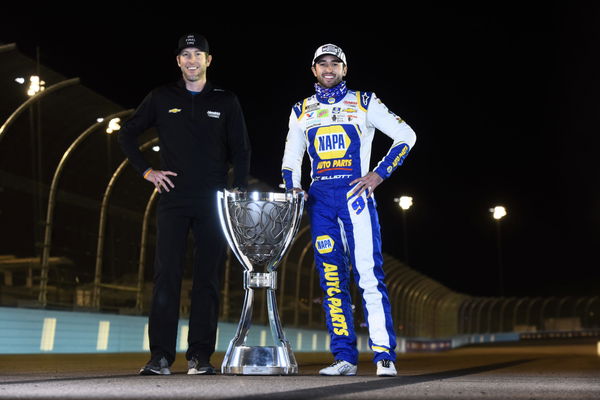 A key component in any team sport is the quality of leadership. It makes the entire unit tick in both the good and the bad times. One entity who certainly knows a thing or two about leading people is Hendrick Motorsports' No.9 Crew Chief Alan Gustafson, who is atop the pit box for Chase Elliott.
ADVERTISEMENT
Article continues below this ad
Serving as Chase Elliott's reliable advisor on the track, Gustafson finally tasted Cup Series success last year.  The efforts that the entire No.9 team had put in saw it culminate into them going all the way to lift the championship title.
Elliott's mechanic, Michael Carber, recently talked about the environment in the team. In the process, he praised Gustafson's leadership and the fact that he 'trusts the process'.
ADVERTISEMENT
Article continues below this ad
Alan Gustafson trusts his people, says Hendrick Motorsports mechanic Carber
Speaking in an interview, Carber stated, "I mean that's what I always say about the 9 group. You know it's, it's not micromanaged, Alan trusts his people.
"He trusts the process, and I think that's what makes it successful. It just, you let the people do their work and everything. That's from Chase, that's from you know, nothing's critiqued."
Elliott himself has talked about a solid understanding between himself and the 45-year-old Crew Chief in the past. Their insistence on doing the basics right, believing in each other, and building a foundationally sound relationship paid dividends after all.
ADVERTISEMENT
Article continues below this ad
The Gustafson-Chase Elliott partnership will have to strategize on defending its crown
Carber continued, "Everyone just does their job, and it's a well-oiled machine, it just rolls. Doesn't matter if you put new faces in it. I mean you showed it there was so many new faces this year and you guys still won the championship."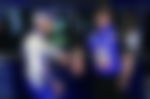 Winning the title certainly deserves credit, but a greater task is securing it again to defend their title. In 2021, the entire Hendrick Motorsports No.9 team will have a similar challenge on their hands.
ADVERTISEMENT
Article continues below this ad
With a desire to attain more success widespread across the team and Elliott gaining further experience as a driver, achieving the task is certainly possible. Keeping that in mind, it will also be intriguing to see whether Gustafson's leadership methods will continue to bear fruit or not.