Chase Elliott 'Not Focused' on Breaking Jeff Gordon's Stunning NASCAR Record Ahead of Daytona Road Course Race
Published 02/20/2021, 12:00 PM EST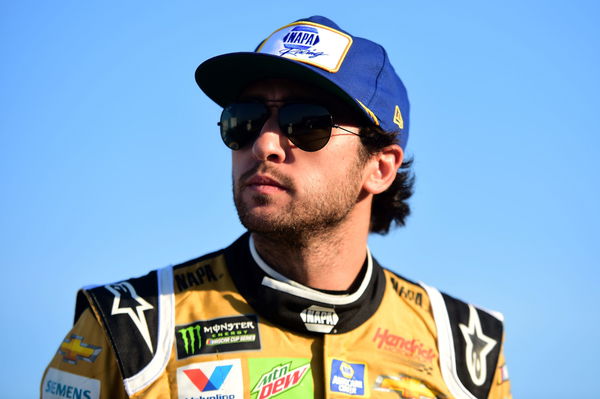 Chase Elliott is back to being the overwhelming favorite as the NASCAR Cup Series field returns to the Daytona Road Course on Sunday. It is not that particular track that makes Elliott the favorite, as the Cup stars will race there for just the second time ever.
Elliott's road course supremacy has everyone picking the reigning champion as the expected winner on Sunday. He has four consecutive wins on road courses in NASCAR, two short of NASCAR legend Jeff Gordon's record of 6 straight wins.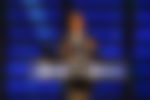 That record has been the biggest talking point in the build-up to the race. However, Elliott said he does not even think about chasing Gordon's record until asked about it in interviews.
ADVERTISEMENT
Article continues below this ad
For the #9 Hendrick Motorsports star, the idea of 6 straight road course wins, and even more, is not the big motivation he needs to do well on Sunday, and in the other 6 road course races this season.
"I really don't think about it until you guys ask me about it," Elliott said during a recent interview. "So, no, I don't start the race and think, 'Okay, two more and we'll beat Jeff'. That's not my motivation by any means," he added.
Chase Elliott would still welcome the record with open arms
All said and done, Elliott would still love to have a record like that to his name. He welcomes any positive stat or record coming his way, but records are never his primary source of motivation ahead of a race.
"Would it be really cool to do that? Of course. Any record on the winning side of things would be great to have. But no, it's not my motivation, it's not what makes me wanna do good," Elliott said further.
"I want to do good either way and want to try and win it. So, yeah, it'd be great if we get there and if not, we'll try again," he continued.
At the same time, Elliott appreciated Gordon's contribution at Hendrick Motorsports, which is part of the reason why he is so good on such tracks. He feels that crew chief Alan Gustafson and his team's prior experience working with Gordon certainly helps him now.
Crew chief Alan Gustafson's experience comes in handy
He also feels that Gustafson's experience in sports car events on road courses from the past helps the no. 9 team to a great extent.
ADVERTISEMENT
Article continues below this ad
"Alan has a road racing background, coming from the sports car side of things. He's very well versed in that type of racing," he explained.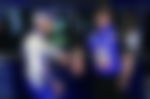 Elliott also said that he and Gordon have not yet spoken about the potential of him breaking the 4-time Cup champion's record. He is not even sure if they will.
ADVERTISEMENT
Article continues below this ad
His immediate focus is to do well on Sunday and bag his maiden win of the season. Starting the race on pole position certainly helps his cause.