Chase Elliott Once Gave a Big F*** You to Kyle Busch & Had Zero Regrets: "I Thought It Was Warranted, and He Was Deserving"
Published 08/12/2022, 11:15 AM EDT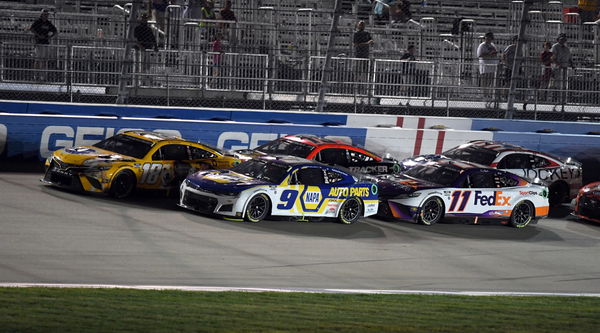 What happens when you cross the most popular NASCAR driver with the most polarizing one? The answer is definitely not a pretty picture, as Chase Elliott found out the hard way.
ADVERTISEMENT
Article continues below this ad
Back in 2020 at the Darlington Raceway, Kyle Busch collided with Elliott, late in the race. This ended up compromising Elliott's race, while Busch went on to finish in 2nd place.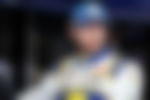 The obviously incensed driver gave Busch the middle finger for ruining his race. Elliott arguably had every right to be mad as he was running second at the time of the incident.
ADVERTISEMENT
Article continues below this ad
WATCH STORY: From Kyle Busch's NASCAR Record Win To Reddick-Briscoe Feud: Best Moments From Bristol Dirt Race
Unfortunately, Kyle Busch tagged him from behind on the front stretch. That culminated in Elliott sliding down the track into the inside SAFER barrier, and the Hendrick driver ultimately finished 38th.
How did Chase Elliott react in the immediate aftermath?
When the #9 Hendrick Motorsports driver clambered out of his car, he was hopping mad.
So when Kyle Busch drove by during the caution period, Elliott stormed up the track and flipped him the bird.
When he spoke about his gesture, he was unrepentant and said, "I thought it was warranted, and I thought he was deserving."
Eventually, Busch admitted his mistake and accept the blame. Even Kevin Harvick observed that Busch misjudged his lines and ran into the back of Chase Elliott.
Busch said, "There's no question. I know I made a mistake and just misjudged the gap."
"When we were racing the 11 and the 9 had a run on them and knew he had a run on him and knew I was there. I knew I needed to get in line as quick as I could."
ADVERTISEMENT
Article continues below this ad
"In doing so, I watched him and his momentum that was going by and then I tried to look up in the mirror and see where Harvick was to get in and I just misjudged it. I made a mistake."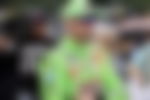 Even Elliott's team acknowledged that Busch made a mistake. Crew chief Alan Gustafson knew that the Joe Gibbs Racing driver did not do it intentionally, but did rue the lost opportunity to win.
ADVERTISEMENT
Article continues below this ad
This was because, according to Elliott, Denny Hamlin was struggling on old tires, and they were about to clear Kyle Busch.
It is worth noting that Elliott escaped sanction for walking toward the track to gesture at Busch. The #18 driver later promised to talk to Elliott and try to clear the air between them.