Chase Elliott Opens up on Jeff Gordon's Role in Helping Him Master Road Course Races in NASCAR
Published 12/22/2020, 10:47 AM EST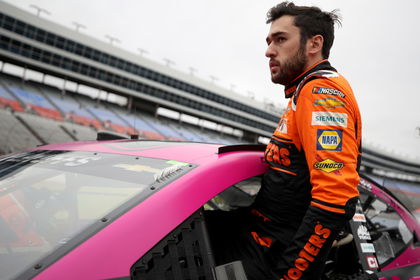 ---
---
Racing on road courses is one of the bigger challenges that most NASCAR drivers face. The testing track layout of the road course makes it so difficult for drivers to find their grip there as they anyway lack enough practice on those tracks. However, one man who faces hardly any trouble on road courses is Chase Elliott.
ADVERTISEMENT
Article continues below this ad
Elliott, one of NASCAR's biggest stars today, is slowly but steadily becoming a road course legend of sorts. He already has the stats to back his billing, being just the second NASCAR driver after Jeff Gordon to win at least four straight road course races.
He achieved the feat with a win in NASCAR's debut at the Daytona International Speedway Road Course in the 2020 season. The 25-year-old now chases Gordon's tally of six straight road course wins, and is certainly a favorite to do so.
ADVERTISEMENT
Article continues below this ad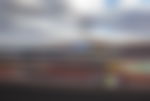 Recently, Elliott even threw light on the contribution of Gordon himself in Elliott's mastery of road courses. Elliott entered the Hendrick Motorsports outfit, replacing Gordon, and lauded Gordon's inputs to the team that has helped Elliott a great deal.
Why Chase Elliott credits road course success to Jeff Gordon
"I think it's more of a collective effort. You know, Jeff (Gordon) obviously was a great road course racer, I stepped into his old team," Elliott expressed after his win at Daytona.
"He left them with a lot of really good ideas and a lot of emphasis on the really important areas of road course racing that helps you go fast," Elliott added.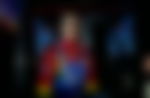 While Elliott's skills are talked about a lot, he gracefully admitted that a lot of that credit should go to the team that prepares a car that goes so fast on those road courses.
"I feel lucky from that standpoint. When you come into a situation like that, and your cars are driving well and doing the things I want them to do, I think ultimately that helps me learn faster," Elliott expressed.
Elliott gives credit where it is due
He further expressed that when those aspects of racing are taken care of, that allows him to focus on the finer aspects of a race, helping him push that extra bit for a win.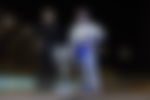 "When your car is driving well, I can focus on those fine details that really make the difference between winning and losing. I think that has been the big thing, just having a good baseline and a starting point to build from," Elliott added.
ADVERTISEMENT
Article continues below this ad
The star driver converted his form into a maiden NASCAR Cup Series title in 2020. To make the deal even sweeter in 2021, the NASCAR schedule consists of seven road course races.
The reigning champ must be certainly itching to start the season and stamp his authority even further.
ADVERTISEMENT
Article continues below this ad