Chase Elliott Reacts to Mean Tweet From "Bruhbba Wallace"
Published 04/22/2022, 10:00 AM EDT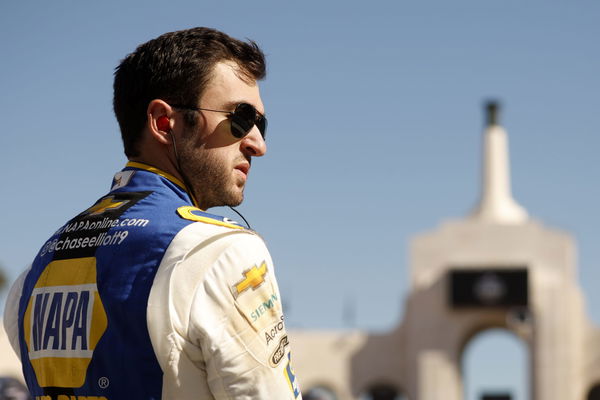 NASCAR's most popular driver is boring. That's what a fan recently wrote about Hendrick Motorsports ace, Chase Elliott, who read the 'mean tweet' in a video posted by NASCAR's TikTok channel.
ADVERTISEMENT
Article continues below this ad
Elliott, who is easily one of the calmest, inexplicably composed, and 'stoic' drivers out there, was criticized for the very things that play the biggest role in his job which is having control over his emotions.
But even more hilarious than that was the name of the person who questioned the Hendrick driver for being calm and collected. His first name starts with the letter 'B' and his last name is Wallace.
ADVERTISEMENT
Article continues below this ad
"Even in the midst of a rivalry, Chase Elliott is the most boring man on earth," the tweet read.
"Well, I appreciate that," Elliott reacted. "His name is Bruhbba, Bruhbba Wallace. So I don't know if he's related to Bubba or not but I appreciate that."
"Thank you. It means a lot, actually."
Chase Elliott needs to step out of his comfort zone
Jeff Gordon, who is currently the Vice Chairman of Hendrick Motorsports, had spoken about his approach to pushing his drivers out of their rigidity.
Although Gordon's approach would apply to all four of the HMS drivers, it would apply more to Chase Elliott, considering he's the most private and 'stoic' of them all.
"I want our drivers to be organic and don't want them to be anyone they're not, but whatever you're comfortable with, I want to see you go just outside that comfort zone," Gordon said.
ADVERTISEMENT
Article continues below this ad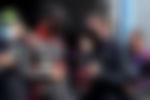 "If you're willing to put yourself in places people don't expect you and you want to be there — the traditional sporting events and country music concerts are great, but let's take that a step further — that's what I'm trying to encourage our guys to do," Jeff Gordon added.
The four-time NASCAR Cup champion even confessed that he was "scared to death" while hosting Saturday Night Live.
ADVERTISEMENT
Article continues below this ad
So with that in mind, who's ready to see the son of awesome Bill from Dawsonville deliver an epic SNL monologue?