Chase Elliott Reveals His Father Bill Elliott's Contribution to His Road Course Mastery
Published 10/13/2020, 12:38 PM EDT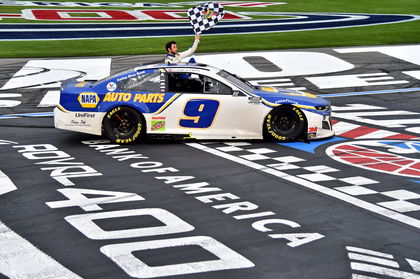 ---
---
The talk of the town these days is how dominant Chase Elliott is on road courses. He further established that domination with another brilliantly run race at the Charlotte Roval on Sunday.
ADVERTISEMENT
Article continues below this ad
In the process, he tied Jeff Gordon for most consecutive wins on a road course. So where does Elliott's road course mastery come from?
Many drivers go to racing schools and work with driving instructors and practice on road courses. While Elliott has done those things as well, there is one more piece of advice over the years that has made the difference for Elliott.
ADVERTISEMENT
Article continues below this ad
"I feel like dad was a really good road racer, too," Elliott said after his win. "I felt like there's small things that he's talked about over the years that have helped me, too."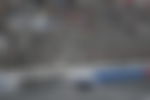 What else has helped Chase Elliott on road courses
While his father's contribution has helped Chase greatly, the 25-year-old also spoke about the other things he has done to learn more about road courses.
"I feel like I've done all those things, I remember going to Bondurant out there as a kid, driving Corvettes. I remember going to Spring Mountain and spending a lot of time with Ron Fellows. Boris Said is a friend," Elliott added.
Elliott admitted that he had a lot of help from various sources to learn about road courses. However, it's still very important to put a plan into execution.
That is what the Hendrick Motorsports driver has worked hard on. And achieving the tag of a 'road course specialist' undeniably takes some serious talent as well.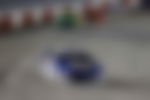 Elliott believes he can improve further
ADVERTISEMENT
Article continues below this ad
"I feel like I've had an opportunity to be around some guys who have really good knowledge. If you can just pick things from everybody, try to take small little tidbits there, small little tidbits there, put it into one effort I think it's helpful," Elliott continued.
At the same time, Elliott feels he still has scope for improvement. "I have been fortunate to have some good people to look up to. Still, a lot of room for improvement I think on my end, but definitely a good day today. Want to enjoy it," he continued.
The 2021 NASCAR Cup Series schedule features six road courses. As soon as the schedule came out, there was a lot of buzz around Elliott, and many believe he is one of the favorites for many wins next season.
ADVERTISEMENT
Article continues below this ad