Chase Elliott Rues Missed Chance to Run NASCAR Truck Race on Dirt, but Is Excited for Bristol Dirt Nationals
Published 03/19/2021, 9:15 AM EDT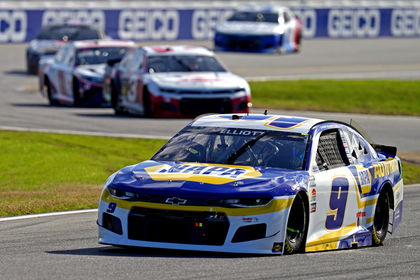 ---
---
Many top NASCAR Cup Series drivers will pull double duty ahead of their first Cup race on a dirt track. To prepare for the Cup race on the Bristol Motor Speedway dirt, the likes of Kevin Harvick, Kyle Larson, Bubba Wallace, and Chase Elliott, among others, will run races on the Bristol dirt track.
ADVERTISEMENT
Article continues below this ad
While Harvick, Larson, and Wallace will run the NASCAR Truck race at Bristol, Elliott will run the Bristol Dirt Nationals over the next few days to get a feel of the track.
Elliott admitted that his first priority was to get a Truck race deal before the Cup race at Bristol. At the Bristol Nationals, Elliott will run a dirt late model, which will be quite different from how a Cup Series car will run there.
ADVERTISEMENT
Article continues below this ad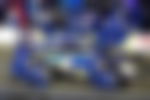 Chase Elliott talks about his expectations from Bristol Dirt Nationals
Elliott could not get a Truck deal done in time but feels the upcoming event will nevertheless provide him with a great chance to understand the challenges of running on a dirt track.
Chase Elliott will run a dirt late model over the next few days in the Bristol Dirt Nationals. He had looked at trying to get in the truck race but feels the late model will at least give him a feel of what the Bristol dirt is like prior to the Cup race March 28. pic.twitter.com/gFEa8hmwbg

— Bob Pockrass (@bobpockrass) March 18, 2021
"This was a great opportunity, I thought. I don't necessarily think the cars are going to drive very similar to the Cup cars next week," Elliott said ahead of the Bristol Dirt Nationals. "But to just see the race track next week and be able to get some hands-on experience with it before we show up next week will be helpful."
The reigning Cup champion feels that the Trucks will drive a lot more like the Cup cars would next weekend. While he ideally wanted to participate in the Truck Series race and also compete with some of his Cup colleagues, Elliott will not ponder upon what could have been.
Elliott focused on understanding the race track
Elliott is focusing on the opportunity at hand and getting a solid idea of the track before the all-important Cup points race.
"I think going and doing this will help me just to visualize things, understand the race track a little more. Just get a bit of a feel of what the dirt is like there at Bristol before we show up," Elliott continued.
"I'm excited about it. I haven't been in a late model in a long time, so not really sure what to expect. But I'm looking forward to trying," the no. 9 Cup car driver concluded saying.
ADVERTISEMENT
Article continues below this ad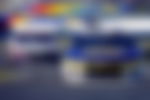 Elliott will, however, not be the only Cup driver at the Bristol Dirt Nationals. He will be joined by Hendrick teammate Larson and Kyle Busch as well, at the major event.
Things are already poised to get very interesting when the Cup cars race on the dirt track in a few days.
ADVERTISEMENT
Article continues below this ad