Chase Elliott Wins His First SRX Racing Event, Shares Podium With His Dad at Nashville
Published 07/19/2021, 1:05 PM EDT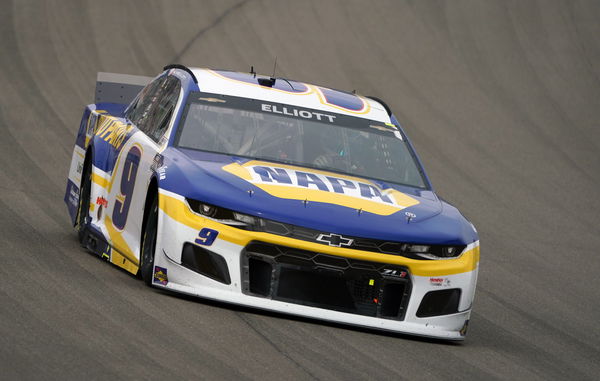 Recently, the inaugural Superstar Racing Experience championship concluded at the Nashville Fairgrounds Speedway. NASCAR driver Chase Elliott made his debut in the series and kicked it off with a victory. In the process, he defeated Tony Stewart and his own father, Bill Elliott.
Additionally, Bobby Labonte and Paul Tracy rounded out the Top 5 drivers. Meanwhile, Ernie Francis Jr, Michael Waltrip, Tony Kanaan, Helio Castroneves, and Hailie Deegan completed the Top 10. Finally, Marco Andretti and Willy T Ribbs brought up the rear of the pack.
ADVERTISEMENT
Article continues below this ad
Chase Elliott said, "I had a ball. I got to race against one of my heroes, I got to race against Dad there throughout the race. And those are moments I'll cherish forever.
"I don't know what lit a fire under (Bill) tonight, but he was as aggressive as I've seen him in years. It was amazing and a lot of fun. I thought it was gonna be between he and I, and I think he just got a little high into (turn) one and missed that restart.
"But other than that, it was so much fun."
Chase Elliott could not stop the inaugural champion
ADVERTISEMENT
Article continues below this ad
Apparently, this is the first time since 2013 that father and son were pitted against each other. In the end, Elliott may have won the battle, but Tony Stewart won the war. To be precise, he became the inaugural SRX Series champion, a racing series that he co-founded.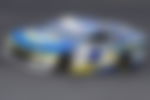 With his second-place finish, Tony Stewart scored enough points in the heat races to clinch the title. As a result, he was able to head into the feature race with a heavy load off his shoulders.
ADVERTISEMENT
Article continues below this ad
Of course, the SRX Championship has officially become the latest accolade under Stewart's belt. Aside from that, he boasts of three NASCAR Cup Series championships, a 1997 Indy Racing League championship, and the 2006 IROC championship.