Chicago City Alderman Roasted for "Awful" Take on NASCAR "Hypocrisy"
Published 07/09/2022, 1:46 AM EDT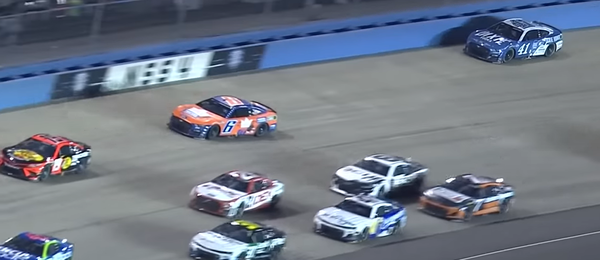 Recently, The Athletic announced that the Windy City is endorsing a race in the streets of Chicago. Moreover, this race will run for a stretch of three years, with the first race happening in 2023. Naturally, everyone has their opinions on the event, but one sticks out from the rest.
Someone fears that the NASCAR race could impact the way people drive.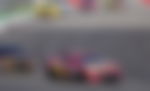 Chicago alderman Brian Hopkins believes the NASCAR race could make people the people of Chicago drive like that on roads. Moreover, he's concerned about people doing stunts on social media.
ADVERTISEMENT
Article continues below this ad
Expectedly, NASCAR fans reacted hilariously to the matter.
Wait… so his argument is that having a sanctioned race with proper safety features on closed streets means they're being hypocrites for arresting people for having unsanctioned, unsafe races on open streets with people everywhere? 😂

— David iñ Georgia (@stormynormy42) July 8, 2022
Most are more worried of the crime sub culture in Chicago than street racing. 🙄

— Hugh Beattie Jr. (@pinch_weasel) July 8, 2022
this is like saying violent video games cause mass shootings

— 𝙇𝙪𝙠𝙚 ⚡️ (@LukeMotorstar) July 8, 2022
Driving fast on the street, and racing on a closed course is 2 different things lol

— Gio🏁 (AlexBowmanFan48) (@NASCARPortOPoty) July 8, 2022
What do you think? Are Brian Hopkins' concerns valid? Or, it's a completely different thing? Let us know in the comments.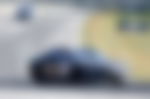 A NASCAR Race In The Streets Of Chicago?
The Athletic announced they received a letter from the City of Chicago endorsing a NASCAR Street Race in the streets of Chicago. This is in line with the rising trend of Non-Oval tracks.
ADVERTISEMENT
Article continues below this ad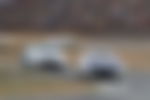 Although there is no contract between NASCAR and the state, there is an announcement expected on the 19th of July. On top of that, the race will run for three years, after being introduced in 2023.
"Chicago is incredibly enthusiastic about the opportunity to serve as host of the 2023, 2024 and 2025 NASCAR Chicago Street Course events, and we stand ready to welcome NASCAR fans to our world class city," the letter states. "This would be a historic partnership for NASCAR and the city of Chicago, and our department is committed to collaborating and supporting NASCAR to execute the events in a safe and secure manner."
ADVERTISEMENT
Article continues below this ad
WATCH THIS STORY: Sports Media World Reacts To The Bubba Wallace News
Now, everyone has their opinions on Road Courses; some say it takes away from the Stock Car racing "spirit" while others think it's a good chance. But no one can deny that they surely are quite successful. What do you think about the Chicago Street Race? Let us know in the comments.