"Childish" Denny Hamlin Slammed by Youngest Ever Daytona 500 Winner Following Ross Chastain Revenge
Published 03/15/2023, 4:25 PM EDT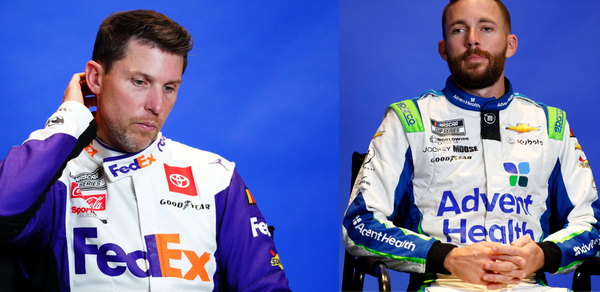 The sport of NASCAR is no stranger when it comes to rivalries or animosity among drivers. In fact, it's these animosities, controversies, and drama that add a layer to the story and an extra theme in the bigger picture. So most fans like the idea of extra drama! So what do you get when you add a couple of hot-headed drivers to an already action-packed track? Entertainment! The viewers get their money's worth, and that's exactly what seems to be the case here. With a year-old rivalry slowly making its way to the top, fans are totally hooked. So what is really causing the rumble?
Denny Hamlin is back in the spotlight yet again. This time it's Denny who is under fire from the youngest Daytona 500 winner for reigniting old rivalries.
Recently Trevor Bayne has come out sharply against Denny for his actions the past Sunday at Phoenix.
ADVERTISEMENT
Article continues below this ad
Bayne publically slams Denny Hamlin for his actions
Denny Hamlin seems to have done it again, reigniting his old foe, Ross Chastain, by pushing the latter's car on the wall till it spun out of control. Speaking to the popular SiriusXM NASCAR.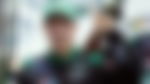 Trevor said, "this, um, this whole situation to me is kind of childish in a way like you watch it all unfold and how it's playing out, uh, you know, I, I think a lot of times racing incidents happen on the track, uh, you know you hear drivers talk about, I've got your number on my dash, I'm gonna get you back, I was never that driver."
Further, Trevor explained his mindset inside the track racing, he said, " I think it affected me if I had somebody else in my mind, that I was worried about checking off the list that, I was driving with my race, trying to get the best finish I could for my team." 
Looking back at the bitter one-year-old feud
Looking back at the almost one-year-old feud, it all seems to have started at Gateway Motorsports Park when Ross wrecked Denny while Chastain finished in the top 10. After which, Ross seems to drift up and bump into Denny again at Atlanta.
While at Pocono, Denny got some revenge when he ran Ross up to the wall. Soon at Martinsville, Ross came back with a spectacular move that later came to know as 'Hail Melon' to knock out Denny from the Championship 4.
ADVERTISEMENT
Article continues below this ad
This continued in Phoenix as Denny bumped into Ross
creating a scene to which Trevor said,
"I don't like games, I understand when you gotta stand up for yourself, normally we see it happen in the moment when something happens and people are hot and their heads are boiling and, and they don't really know how to handle that, they see red, uh, something like this seems silly." 
ADVERTISEMENT
Article continues below this ad
With such wild exchanges between the old rivals, fans really are going to get one hell of a drama this coming week.