Christopher Bell Highlights Joe Gibbs Racing and Kyle Busch's 2020 Struggles But Expects a Strong 2021 Season
Published 12/26/2020, 9:36 AM EST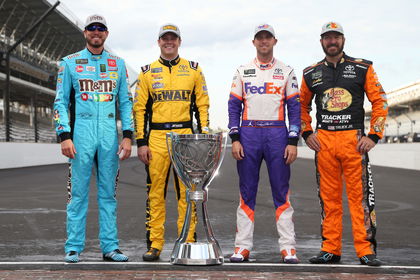 ---
---
The Joe Gibbs Racing NASCAR Cup Series outfit is set to have a new addition to their ranks. Youngster Christopher Bell will join a star-studded line-up, already consisting of Kyle Busch, Denny Hamlin, and Martin Truex Jr.
ADVERTISEMENT
Article continues below this ad
While most other teams on the grid would envy such a line-up, the team performed below standard as a unit in the 2020 season. The newest addition, Bell, feels 2020 was a 'down year' for Joe Gibbs Racing, despite Hamlin winning as many as seven races.
"I think if you look at 2020 as a whole, it was definitely a down year for JGR, compared to what 2019 was," Bell said during an interview.
ADVERTISEMENT
Article continues below this ad
When compared to how the 2019 season went, Bell feels 2020 was quite the opposite. The three-star drivers in Busch, Hamlin, and Truex Jr. all made the 'Championship 4' race in 2019, and Bell's predecessor Erik Jones also won a race, thus making the playoffs.
The recently concluded season did not live up to expectations for the team, but Bell is confident of a turnaround.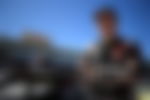 Christopher Bell opens up on a tough year for Joe Gibbs Racing
"Martin (Truex Jr.) won Martinsville, and Denny (Hamlin) pretty much carried the banner, winning the majority of the races, and the 18 and the 20 had off years. I don't expect 2021 to be like 2020," Bell added.
The 26-year-old believes the 'power-house' team will find its 2019 form once again. While Kyle Busch had one of his worst seasons, remaining winless all year until just the third but last race of the season, Bell feels he came close to a win and it did not just work out.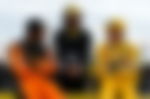 "I think that Joe Gibbs Racing is obviously a power house team and they are focused on getting back to where they were in 2019," said the new driver of the no. 20 car.
As per the youngster, the key is to remain competitive and not focus on the result.
Why Bell believes 2021 will be a lot different for JGR
"Ultimately if we just keep putting ourselves in position and we are competitive enough, and we are fast enough, we have a good pit crew, we execute races and don't make mistakes, that's all we can ask for."
"Whether we win one time or we win eight times, just being competitive is the main goal," Bell expressed.
ADVERTISEMENT
Article continues below this ad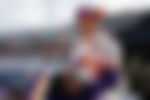 The likes of Busch and Truex Jr. are expected to find their best form again. However, for Bell, the challenge is a lot different. He needs to repay the faith of the management that saw him replace Erik Jones in the team.
The experience of running with Joe Gibbs Racing is much bigger than that of Leavine Family Racing, and Bell knows he has a lot of work to do in 2021 to match up to his teammates.
ADVERTISEMENT
Article continues below this ad