Christopher Bell, Tyler Reddick and Michael McDowell Excited for Their Playoff Debuts
Published 09/01/2021, 9:43 AM EDT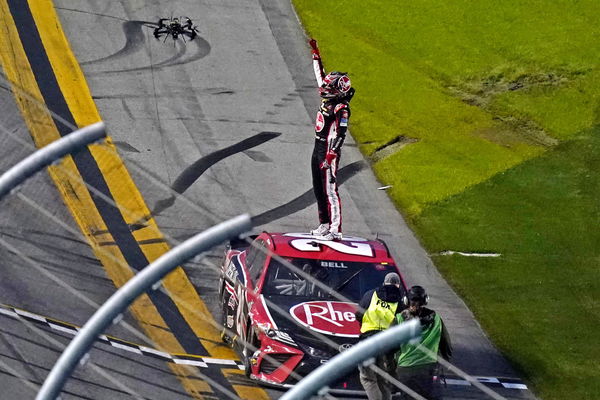 ---
---
This year, the NASCAR Cup Series playoff grid has three new faces – Christopher Bell, Michael McDowell, and Tyler Reddick. Wherever they finish, it will be a career-best finish for the trio. For Bell's part, the driver is boldly opting to not seek advice from his teammates.
ADVERTISEMENT
Article continues below this ad
"Since we won our first race … We've definitely been focused on trying to win more races and not on the stage points, and I think that really impacted our regular season points position," Bell said. "Now, as we focus on the playoffs, those stage points are going to be crucial for me and my team. Going after more wins in the regular season now turns into points racing in the playoffs."
The Joe Gibbs Racing driver is relying on crew chief Adam Stevens for guidance. This could be an inspired move, because Stevens helped Kyle Busch to the 2015 and 2019 titles. The duo have already hit it off, as Bell scored a victory in his second race with JGR at the Daytona International Speedway road course.
ADVERTISEMENT
Article continues below this ad
"You look at these three last races for myself – not exactly the most consistent, for sure," Tyler Reddick admitted. "It happens from time to time. It's a nice little reality check, if you will, before the playoffs started of 'OK, this is why we need to really stay on the plan that we have.'"
Who else is joining Christopher Bell in the playoffs?
With the regular season concluded, the points are reset for the playoff drivers. So, everyone has a base of 2000 points plus the playoff points earned in regular season. As a result, Bell, McDowell, and Aric Almirola have 2,005 points each, with Reddick right behind them on 2,003 points.
ADVERTISEMENT
Article continues below this ad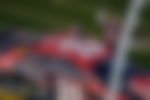 Admittedly, Reddick and McDowell sit in the relegation zone, along with Almirola and Kevin Harvick. Meanwhile, Christopher Bell is situated right on the bubble in 12th place. In the Truck and Xfinity Series, Bell was among the title favorites, but the Cup Series is a whole different ball game.
"I feel like we have the speed and the momentum to surprise some people in the playoffs, but we're also realistic of where we're at," McDowell said. "I have to have three incredible races in order to advance in the next round and I know that, we know that, we're not naive to it."
ADVERTISEMENT
Article continues below this ad
The #20 driver knows that he has to fight for every point during the stages and the final race itself. Even if the car is not in a position to win, he will want to rack up as many points as possible. Tyler Reddick employed this very tactic to beat teammate Austin Dillon for the final playoff spot. Finally, Michael McDowell was a bit worried when multiple winners emerged, but has managed to sneak in.