Clint Bowyer Pokes Fun at His Former NASCAR Spotter with a Hilarious Response
Published 11/22/2020, 1:46 AM EST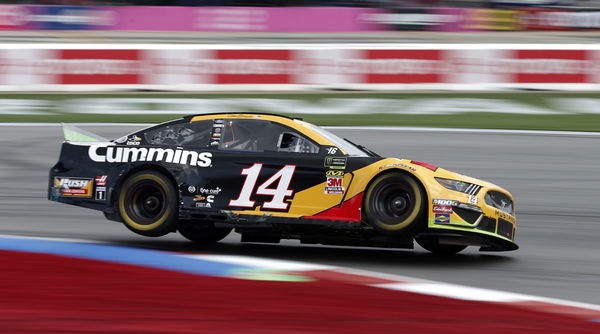 ---
---
Without a doubt, Clint Bowyer possesses a funny bone in him. Recently, his former spotter, Brett Griffin, posed a question on Twitter and Bowyer could not resist poking fun.
ADVERTISEMENT
Article continues below this ad
Griffin asked people about the dumbest thing they ever bought and why.
The 41-year old replied, "A spotter telling you you're clear going into turn 1 at either Pocono Raceway or Phoenix Raceway. Take your pick!"
ADVERTISEMENT
Article continues below this ad
Obviously, Griffin knew that the jab was all in good fun and responded in kind. He quipped that he never said that he was the best spotter ever, but he was definitely Bowyer's best spotter.
Clint Bowyer is certainly enjoying retirement
Following the 2020 season, Bowyer was one of three drivers to walk away from the sport. The other two were Jimmie Johnson and Matt Kenseth. In the latter's case, he was unexpectedly brought out of retirement to fill in for Kyle Larson. Now that they are out of NASCAR, each has their own plans for 2021.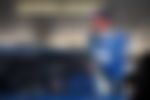 Kenseth may be walking away from NASCAR, but is open to late model racing or IMSA. Meanwhile, Johnson is set to ply his trade in IndyCar racing, being out of his comfort zone the first time. Finally, Clint Bowyer will remain in the NASCAR paddock but will exchange his steering wheel for a microphone.
ADVERTISEMENT
Article continues below this ad
As a naturally hilarious driver, people who watch Fox NASCAR will be in for a treat. It is also worth noting that he can potentially give good insights into the coming season. Additionally, he could also help break down the 2022 rules and help fans understand the Next Gen car better.
Meanwhile, Bowyer's successor Chase Briscoe has big shoes to fill. The good news is that he will definitely be up for the challenge. Admittedly, his crew chief is not confirmed yet, but he may have Griffin as his spotter.
ADVERTISEMENT
Article continues below this ad