Cole Custer's Former Team Bill McNally Racing to Set up the BMR Drivers Academy in 2021
Published 11/30/2020, 10:13 PM EST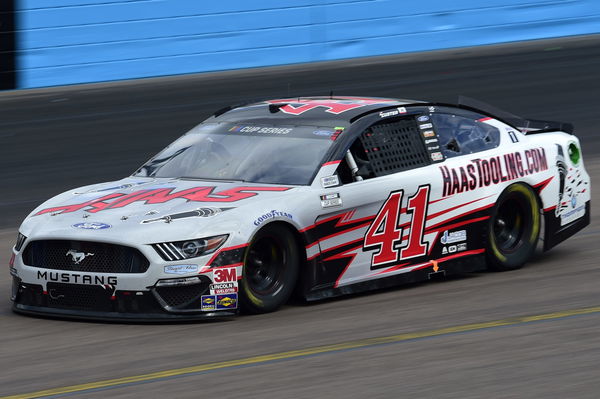 ---
---
Recently, the Bill McNally Racing team announced some big news. As it turns out, the outfit is set to inaugurate the BMR Drivers Academy in 2021. The sole purpose of this academy is to give around 14 drivers a chance to race in the team in the future.
ADVERTISEMENT
Article continues below this ad
The way it works is that drivers will compete in 40 races across 18 two-day sessions at five California tracks. At the end of the season, winning drivers will earn a shot in ARCA and Camping World Truck Series races.
Out of the five tracks, three are ovals and two are road courses. The oval tracks include the All American Speedway, Irwindale Speedway, and Kern County Raceway Park. Meanwhile, the road courses include the Sonoma Raceway and the Thunderhill Raceway.
ADVERTISEMENT
Article continues below this ad
Did the Bill McNally Racing team provide more details?
Furthermore, the BMR team also revealed that drivers have access to full-sized stock cars. These cars have a 625-horsepower NASCAR Robert Yates Spec Engine and similar chassis components to ARCA and Truck vehicles.
Additionally, the program engages in other important skill sets. This includes media relations, sponsorship relations, social media, fitness, leadership development, and diet.
ADVERTISEMENT
Article continues below this ad
When the season kicks off, every driver will be sorted into a car via a random draw. For the next step, the assigned crew chief or spotter will help guide the drivers throughout the season.
To shake things up, the crew chiefs or spotters will be shuffled once eight races are complete. This allows drivers to get used to working in different environments and prepares them for unpredictable circumstances. In another twist, when a driver amasses six victories, their cars can be swapped for another.
ADVERTISEMENT
Article continues below this ad
Without a doubt, Bill McNally Racing has cultivated a rich crop of talent over the years. Aside from 10 NASCAR and ARCA regional championships, they picked up more than 100 victories.
Notable driver alumni include Cole Custer, Chase Briscoe, Brendan Gaughan, Todd Gilliland, Hailie Deegan, Derek Kraus and Peyton Sellers. It is worth noting that 15-year-old Jesse Love clinched the ARCA Menards Series West championship in 2020.