Corey LaJoie Explains Why Denny Hamlin "Needs" a NASCAR Win More Than Kyle Busch at Richmond
Published 04/01/2022, 9:15 AM EDT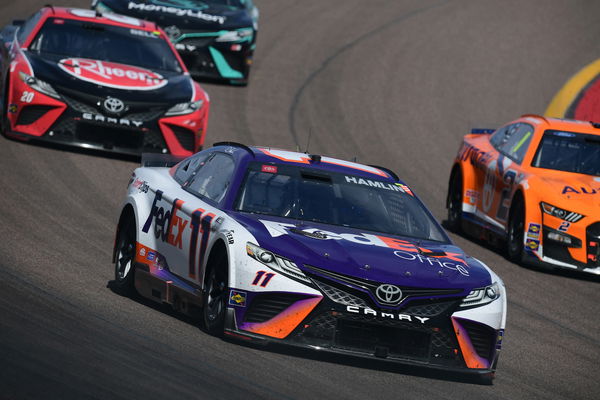 The chances of a Joe Gibbs Racing driver winning the upcoming Richmond race are quite high. And it's only natural. A JGR driver has won eight of the last twelve races at Richmond. But this begs the question, which of the four JGR drivers, Kyle Busch, Denny Hamlin, Martin Truex Jr., or Christopher Bell will take the checkered flag this weekend?
The truth is, you can make a case for any of the four. After all, all JGR drivers have had an underwhelming season so far.
But despite this, NASCAR driver Corey LaJoie picks the one Joe Gibbs Racing driver who is having, arguably, the worst season of the four so far, Denny Hamlin.
ADVERTISEMENT
Article continues below this ad
In a recent podcast appearance, LaJoie picked Hamlin to win his home race this weekend.
"I think Denny Hamlin needs a win. I think he goes into Richmond, home track for him, he goes in with a lot of confidence and a really good feel for that place," LaJoie said.
Denny Hamlin is not happy with NASCAR
Denny Hamlin can always be counted on for always speaking his mind, regardless of what the subject is. This is exactly what he did when he candidly spoke about NASCAR picking Hendrick Motorsports for the Le Mans project.
"From my standpoint, it seemed like the decision was made and they'll kind of figure out the details later," the Joe Gibbs Racing driver said.
ADVERTISEMENT
Article continues below this ad
Hamlin suggests they should've either picked "no one from NASCAR," or gone the route of picking "three guys" from Toyota, three from Ford, and three from Chevrolet, equality.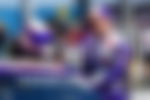 "But again, this is kind of them doing their thing and what they want to do and I understand their reasoning to want to do it," Hamlin continued. "I just thought (from) a team owner standpoint, 'I am concerned about how is it not an advantage?'"
ADVERTISEMENT
Article continues below this ad
Now, Denny Hamlin says that he can't be convinced NASCAR picking Hendrick Motorsports isn't an advantage for the winningest team in NASCAR history.