"Crashing It Will Without a Doubt Cost More" – Denny Hamlin Gives Owner's Perspective on NASCAR Next Gen Car
Published 05/07/2021, 8:00 AM EDT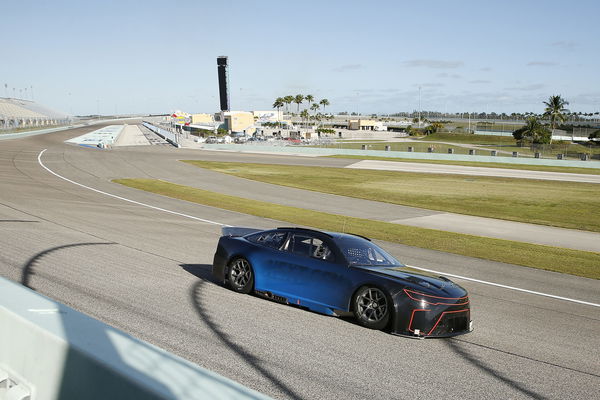 ---
---
NASCAR unveiled the Next Gen car on Wednesday, giving fans a first look at the cars built by all three manufacturer partners of the sport. While there is a lot already being said about how the drivers would adjust to the challenges of the new car, Denny Hamlin has an interesting insight from an owner's perspective.
ADVERTISEMENT
Article continues below this ad
Teams will no longer have to build the car from scratch, but they will buy the respective parts from assigned vendors and then assemble those parts together. So the teams are set to save a significant amount of money on the manufacturing process.
ADVERTISEMENT
Article continues below this ad
Denny Hamlin explains the flip side of the NASCAR Next Gen car
Wrecking and crashing is also another major aspect of NASCAR, and Hamlin believes that's where buying parts rather than building them becomes an expensive proposition for the owners.
"I don't think the car is, necessarily, as expensive to build as it is to wreck," Hamlin said in an interview after the release of Toyota's Next Gen model. "When we currently wreck, we're building most of the parts or manufacture the parts that we replace. Now, we have to buy that off the shelf and anytime you have to buy off the shelf versus manufacture yourself, it's more expensive."
That puts teams in a dilemma when they're not in contention for wins at, say, superspeedway races where wrecks are common as drivers battle for the win in the final stages. Hamlin believes that's where teams might have to take a tough call.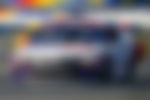 "As a car owner, I think about this and I'm like wow, boy, at these superspeedway races, better make a good business decision if you're not in contention for the win. Crashing it will, without a doubt, cost more than the current car," the 23XI Racing co-owner said.
ADVERTISEMENT
Article continues below this ad
To balance it out, the owner in Hamlin hopes that the money they save on development and building will help their cause. "What we hope is that we save money on the backside, on the development of the parts and pieces that we don't have to do," the 40-year-old driver expressed.
The drivers and teams have a good idea of the car through the development phase and testing sessions over the last year and a half. However, only time will tell how respective drivers and co-owners will really adjust to the changes in NASCAR racing, come 2022.
ADVERTISEMENT
Article continues below this ad