Crew Chief Hails Ross Chastain and His Driving Style Ahead of NASCAR Cup Debut with Chip Ganassi Racing
Published 01/05/2021, 12:28 PM EST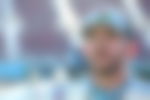 ---
---
Chip Ganassi Racing's hiring of former Xfinity Series driver Ross Chastain created quite the buzz in the NASCAR community.
ADVERTISEMENT
Article continues below this ad
'The Watermelon Man' occupies the seat alongside Kurt Busch and will focus on revitalizing the team's fortunes in the upcoming campaign.
There is a bit of steel and grit to the way the Florida native races. A few drivers in the Truck and Xfinity Series have had complaints about his aggressive driving style in the past.
ADVERTISEMENT
Article continues below this ad
But his Crew Chief at CGR, Phil Surgen, believes that it is a 'give and take' in the sport. And he is absolutely pleased with the fact that Chastain fits the mold of the no-nonsense driver at the team.
Ross Chastain is going to stand up for himself and the team in certain situations, says Surgen
Speaking in an interview, Surgen stated, "It's huge for me and the guys to know that you know, there's a guy out there that just it's gonna give us a hundred percent of his effort.
"And he's gonna stand up for himself and stand up for the team in situations that some guys just kinda lay over. Obviously there's a little give and take with it all, we've got to use our head and be aggressive when we need to be.
"And not do anything that might jeopardize us later in the race or getting wrecked later on or something like that."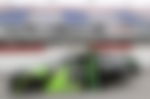 Chastain enters the Cup Series with a reputation for fighting hard, with spirit and enthusiasm. Surgen believes that ability to take on rival drivers when needed is deemed respectful by a lot of people.
"But at the same point, if we're getting roughed up, then the guy doing the roughing needs to get a little bit back. And we know that Ross isn't going to be bashful when it comes to doing that.
"And a lot of the guys really respect that," concluded Surgen in response to the question.
ADVERTISEMENT
Article continues below this ad
The Chip Ganassi Racing No.42 comes with decent NASCAR experience
Chastain is not a newcomer to NASCAR, by any means. On the contrary, he comes with a pedigree of winning races in both the Xfinity and Truck Series. Last season, he finished a career-high 7th in the Xfinity Series with an impressive tally of 15 Top-5 finishes.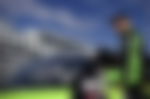 Piloting the No.42 at CGR, though, means an extra layer of responsibility and expectations. But with what is known of Chastain thus far, he will certainly look to make a good impression in his first full-time season in the Cup Series.
ADVERTISEMENT
Article continues below this ad