Crew Chief Heaps Praise on "Fiercest Competitor" Kyle Larson Ahead of 2021 NASCAR Season at Hendrick
Published 01/30/2021, 8:55 AM EST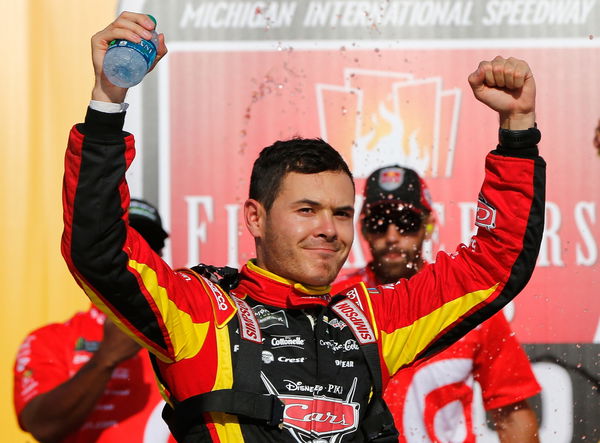 ---
---
Kyle Larson returns to NASCAR in a few weeks after one of the most successful dirt track racing seasons of all-time. Despite not being a NASCAR driver for the most part of 2020, Larson continued his racing elsewhere, and won a lot in the process.
ADVERTISEMENT
Article continues below this ad
Now, he returns to NASCAR, driving for a new team in a new car with a new crew chief and other personnel. Despite his reputation as a race car driver, a new start always bring about a lot of challenges.
However, Larson's Hendrick Motorsports crew chief Cliff Daniels exuded confidence in Larson's abilities and demeanor as a racer, ahead of their first season together, which is a rather crucial one for both.
ADVERTISEMENT
Article continues below this ad
Daniels moves to the No. 5 team after a couple of seasons as Jimmie Johnson's crew chief in the No. 48 team. Daniels and Larson are still in a transition phase, but Daniels has already spent a decent amount of time with his new driver.
"Just to have his talent back on our racetracks and in our sport, I think is great," Daniels said during a recent interview.
Cliff Daniels talks about the time he spent recently with Kyle Larson
Larson's 2021 pre-season was packed with appearances in other racing events, but that did not stop Daniels from spending time with the star driver. He attended Larson's races at Charlotte towards the end of 2020 and also spent time with him in Millbridge during the midget dirt racing event.
The time with Larson and having numerous conversations with him ahead of the start of their partnership gave Daniels a great insight into Larson's personality and mindset during an event. And fortunately, what Daniels saw impressed him a lot.
The crew chief said Larson is someone who can win in any discipline he sets foot in and is one of the 'fiercest competitors' out there. But speaking to Larson, he was very impressed with the 28-year-old's demeanor, and calm and composed nature, even minutes before a race.
"It's been fun to just get to know Kyle…Just to see him compete in that environment, to see his demeanor, is really cool. Because for someone with that much talent, that much ability, to go win in anything and just to have the demeanor he has," Daniels said.
"You would never know standing there talking to the guy that he's about to go be the fiercest competitor on track five minutes before a race," he added.
ADVERTISEMENT
Article continues below this ad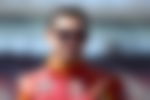 Can the new driver-crew chief pair bag multiple wins in 2021?
Larson and Daniels have been very busy the past few weeks. After Larson finished his other racing commitments, the No. 5 team is prepping for the 2021 NASCAR season.
ADVERTISEMENT
Article continues below this ad
The new driver-crew chief pair would love to start their partnership by winning the iconic Daytona 500. But many expect them to bag their maiden win sometime this season with a driver of Larson's caliber behind the wheel.