Crew Chief Highlights How Chase Elliott Compares to NASCAR Great Jeff Gordon on Road Courses
Published 02/19/2021, 8:30 AM EST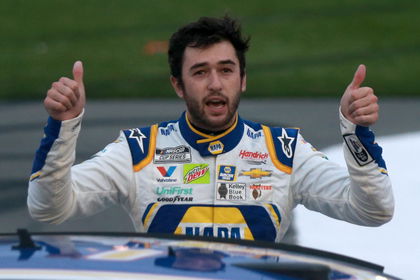 ---
---
Hendrick Motorsports has had quite a few amazing drivers at road course races like Jimmie Johnson, Jeff Gordon, and now Chase Elliott. The 25-year-old has an enviable record in that category of NASCAR Cup races, winning the last five of his seven starts.
ADVERTISEMENT
Article continues below this ad
Understandably, comparisons between himself and Gordon would emerge, given the latter's prior supremacy at road courses as well. The four-time Cup Series champion has 9 wins and sits atop that list comfortably.
Crew chief Alan Gustafson has of course had the pleasure of working with both racers. Speaking in the pre-race press conference, though, he highlighted what was different between the two.
ADVERTISEMENT
Article continues below this ad
Chase Elliott is a bit more 'smoother and flowy', said crew chief Gustafson
The 45-year-old said, "I think Jeff attacks the track a bit more, he was a bit more aggressive and attacking. And Chase, is a bit more smoother and flowy."
Elliott in particular has picked up a certain knack at road courses, gliding across the tighter corners and negotiating some tricky chicanes. It has seen him win the last four races in that regard and begins as the favorite for Sunday's clash as well.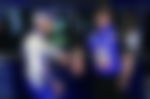 Gustafson continued, "I don't know if that sounds kind of weird, but that's a difference. Jeff would carry a lot of speed and then accelerate, you know his roll time was not very much."
"Where Chase is more flowy. He likes to roll and continuously carry speed and not have these big changes in speed."
Elliott will start in pole position for the 2021 Daytona Road Course race
The Hendrick Motorsports No.9 has a brilliant chance to add to his tally. That he starts in the pole position alongside Michael McDowell on the front row only serves to give him a head-start in furthering his record.
ADVERTISEMENT
Article continues below this ad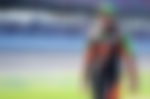 Having recently competed in the Rolex 24 at Daytona and Busch Clash, Elliott also looks in decent touch with key areas of the track.
So Elliott will head into Sunday knowing that the statistics and track record indicate a good result for him in the race. But that said, he will give it his ultimate effort in ensuring a 6th road course clash win is his.
ADVERTISEMENT
Article continues below this ad
MORE – Remembering the Legacy of NASCAR Legend Dale Earnhardt 20 Years Since his Tragic Daytona Crash