Dale Earnhardt Jr. Backs the Likes of Chase Elliott, Denny Hamlin, Kevin Harvick for Multiple NASCAR 2021 Wins
Published 04/22/2021, 12:20 PM EDT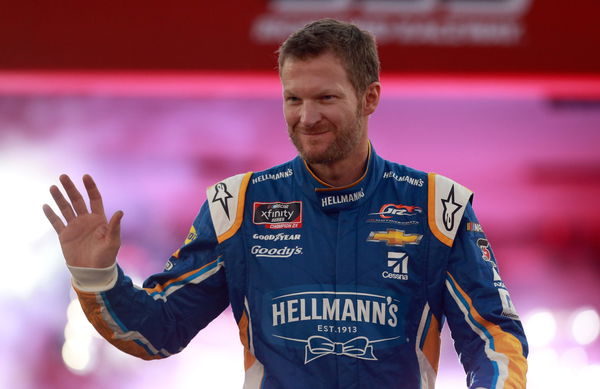 ---
---
The 2021 NASCAR season already has fans wondering if we could soon see 16 different winners in the regular season making the 16-driver NASCAR Cup Series playoffs. After the first nine races have already seen eight different winners in 2021, Dale Earnhardt Jr. gave his thoughts on the matter.
ADVERTISEMENT
Article continues below this ad
The playoff format sends each winner in the regular season into the playoffs. Usually, at least a few drivers go through on points and without a win, as of course, some of the top drivers win multiple races in the regular season.
That is yet to happen this season as Martin Truex Jr. is the only driver yet to win more than one race. NASCAR Hall of Famer Dale Jr. still feels that having 16 different winners in a regular season is too far-fetched. He expects to see the likes of Chase Elliott, Kevin Harvick, Denny Hamlin, and others to find momentum.
ADVERTISEMENT
Article continues below this ad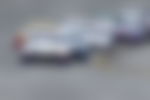 The only possibility of having 16 winners is if there are at least a few 'miracle winners' like Michael McDowell at the Daytona 500, the 46-year-old said.
Dale Earnhardt Jr. dismisses the possibility of 16 winners in NASCAR Cup regular season
"It's not going to happen. It will take a few miracles…it takes more than a Michael McDowell at Daytona, it takes several of those to make that happen," Dale Jr. said on the 'Ask Jr' segment on the 'Dale Jr. Download'.
"There's so many guys in the playoffs with 16 drivers that you're never really gonna have that many winners in one season," he believes.
The 2021 season has already seen some surprise winners. While eight different drivers have already won a race, names like Elliott, Harvick, and Hamlin are not on that list.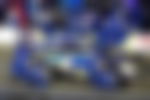 Dale Jr. feels the superstars will win multiple races going ahead
Dale Jr. believes that those championship contenders are still good enough to win many races each. Once they get some momentum, they will be difficult to stop, the former Hendrick Motorsports driver feels.
With six more road course races on the schedule, Elliott is already expected to dominate.
"We got to expect that at some point, Denny, Harvick, Chase, those guys, we're going to all these road courses and will have guys starting to get those multiple wins," Dale Earnhardt Jr. continued.
ADVERTISEMENT
Article continues below this ad
"Even though Denny and Harvick, and those guys haven't got the wins so far, I still feel like they're 4,5,6-win teams," he expressed.
There are 18 races to go in the season. That seems enough for eight more different winners, but Earnhardt Jr. believes that the top drivers will get on winning streaks and quash the possibility of that happening.
ADVERTISEMENT
Article continues below this ad
For now, we will eagerly wait to see if another repeat emerges on Sunday at Talladega or we have a ninth different winner in 2021.