Dale Earnhardt Jr. Calls Out Kyle Busch & Kevin Harvick's Favorite NASCAR Driver for His "Exaggerated" Complaints Against Chase Elliott & Denny Hamlin
Published 06/11/2022, 10:55 AM EDT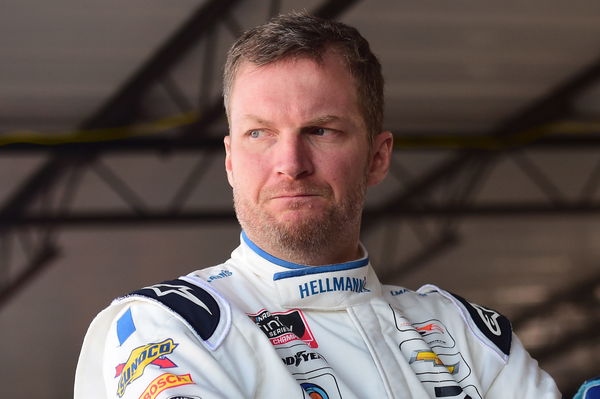 BJ McLeod wasn't happy when he got tangled up in the whole Chase Elliott-Ross Chastain-Denny Hamlin business during the NASCAR Cup Series race at Gateway, leading him to complain about the same post-race. However, Dale Earnhardt Jr. feels he was perhaps adding more spice to the sauce than it deserved.
ADVERTISEMENT
Article continues below this ad
The driver-owner, at one point in the race, got hit in the rear by the Hendrick Motorsports driver. As he was hit, McLeod called out Elliott on his radio, which he did again after the race as well.
"I'm telling you, straighten him the fuck up. I'm not putting up with it." — BJ McLeod after getting hit by Chase Elliott.

Ross Chastain and Elliott made contact and went up into the No. 78.#NASCAR

— Dustin Albino (@DustinAlbino) June 5, 2022
ADVERTISEMENT
Article continues below this ad
But to Dale Jr., McLeod was simply "exaggerating," as he described in a recent episode of his podcast show, the Dale Jr. Download.
"Ross is passing Chase, and they get together again," Earnhardt Jr. said. "And BJ McLeod is running the back of Chase and… BJ gets out after the race and he's like, They messing up. They messing up somebody else's race. Man, I know we ain't racing in the top five, but DAMN! It almost cost me a racecar!"
"He'll never get a chance to complain soon. This was his first opportunity in a long time. He was exaggerating a good bit," Dale Jr. added.
Dale Earnhardt Jr calls out Ross Chastain for his unconvincing apology
After the race at Gateway, Ross Chastain did the right thing for doing the things he did in the race to his fellow drivers. The Trackhouse Racing driver drove recklessly throughout the race, putting several drivers at risk of, and actually wrecking some in the process.
Chastain had duly apologized for his driving after the race.
ADVERTISEMENT
Article continues below this ad
But his apology wasn't convincing enough to Dale Earnhardt Jr. In fact, the NASCAR Hall of Famer felt Chastain might've been mocking them with his words.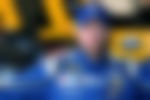 He gave an analogy of a boy who talks into a seven-eleven and shoplifts. But as he's walking out, he gets caught, and soon admits that he shouldn't have done that not because he's guilty but simply because he was caught, while still trying to walk away with the candy he shoplifted.
ADVERTISEMENT
Article continues below this ad
WATCH THIS STORY: NASCAR News 2022: From Key Bubba Wallace Suspension to Brad Keselowski's Hearing
"His words after the race were bulls**t! He did [take responsibility], but he poured it on so thick! At one point I almost thought he might be mocking us," Earnhardt Jr. added.
Edited By: Vibhanshu Kumar