Dale Earnhardt Jr Deciphers Denny Hamlin's Mindset During Intentional Wrecking Fiasco While Commending His Honesty, Against Public Opinion
Published 03/19/2023, 7:57 AM EDT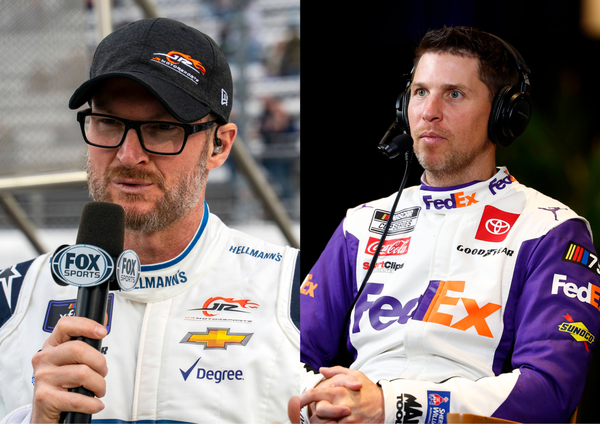 Denny Hamlin has become quite a spectacle among fans and critics after his recent intentional wrecking debacle. The Joe Gibbs Racing driver admitted that his altercation with Ross Chastain was an act of retaliation, forcing NASCAR to hand him a $50k fine and 25 points penalty. While initially deciding against appealing, Denny Hamlin went against his word and chose to fight back after giving the situation much thought.
Amid the controversy, Denny Hamlin was even called "stupid" by the fans and critics for being truthful on his podcast. However, Dale Earnhardt Jr went against public opinion as he commended Denny Hamlin for his honesty. 
At the same time, the NASCAR veteran tried to decipher Hamlin's chain of thoughts building up to the wrecking incident. Junior recently appeared on the Dale Jr. Download podcast alongside co-host Mike Davis, who pointed out that many people felt that Denny Hamlin's honest admission was almost like he was challenging NASCAR. However, the two-time Busch Series champ had a somewhat different opinion on the matter
ADVERTISEMENT
Article continues below this ad
Dale Jr Decodes Hamlin's mindset behind wrecking incident
Answering Mike Davis' question, Dale Jr did not find Denny Hamlin to be taking on NASCAR with his controversial admission. He said, "I didn't feel like he was daring NASCAR. I feel like, that he was daring Ross [Chastain]. Like he was basically saying, 'Alright!'"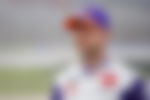 Junior added, "When I listened to Denny's comments it was kind of like, 'Everybody's been telling me, I wouldn't do nothing. Everybody has been saying, I wouldn't hit him back or try to get him back. And this is my way of doing it.'"
The 48-year-old clearly does not feel like Denny Hamlin was trying to dare NASCAR with his comments. Rather, it was Hamlin's way of retaliating to the whole Ross Chastain rivalry that got escalated last season after several on-track incidents between the two drivers.
ADVERTISEMENT
Article continues below this ad
Dale Earnhardt Jr admires Denny Hamlin's honesty
Moreover, Dale Jr stressed the fact that Denny Hamlin admitted to making a stupid decision that ultimately cost his team big time. Additionally, Junior also commended the #11 Toyota driver for speaking his mind and being honest about it. Dale Earnhardt Jr. said, "I mean, he was really honest about it. He was like, 'You know what, I was losing control. I decided if I'm going, he's going with me."
ADVERTISEMENT
Article continues below this ad
Dale Jr was impressed by Hamlin's truthfulness and hoped that the JGR driver would appeal his penalty, citing examples of the William Byron penalty fiasco from last year.
Watch This Story: Denny Hamlin refuses to "point fingers" at perennial enemy Ross Chastain after LA Colisuem fallout
Edited By: Nischal Kandpal