Dale Earnhardt Jr Doesn't See Denny Hamlin Falling Into the Same Vicious Trap as His Employee, Bubba Wallace Insider
Published 01/18/2023, 11:30 AM EST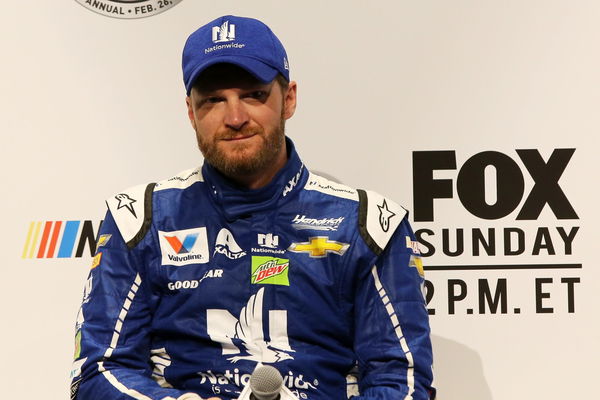 There was a time in NASCAR when broadcasting was the go-to way to learn more about the happenings in the sport. But over the course of the last decade or so, a new format of reporting news and discussing what goes in and out of stock car racing has emerged, podcasting. And no other media company has been as instrumental and impactful in this sphere of modern NASCAR as Dale Earnhardt Jr's Dirty Mo Media.
It could very well be said that Junior's company revolutionized the podcasting business when it comes to NASCAR. Not only does it contain a variety of shows with a variety of coverages, but they're all pretty successful. They are sometimes even controversial.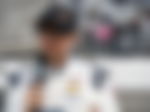 Just consider Door Bumper Clear. It is a podcast in which spotters of NASCAR drivers like Bubba Wallace, and Brad Keselowski discuss rumors, unfiltered opinions, and more which sometimes venture into hot waters.
ADVERTISEMENT
Article continues below this ad
So now that Denny Hamlin, the veteran driver-owner, has joined Dale Jr's media umbrella with a podcast show of his own, concerns are there about his outspoken nature leading his new show into the same territory as DBC finds itself in sometimes.
But if Dale Earnhardt is to be believed, Hamlin will steer clear of that path simply because he knows better.
Dale Earnhardt Jr. believes Denny Hamlin is a lot more sensible than it seems
Speaking about Hamlin potentially saying things that may get him in trouble, Dale Earnhardt Jr reasoned, "I don't think he will get into the type of controversies or challenges that we see from Door Bumper Clear from time to time."
"Denny will be a lot more measured and less by the seat of his pants," he explained. "He's definitely going to be more calculated."
Expect entertainment from Denny Hamlin!
ADVERTISEMENT
Article continues below this ad
Dale Jr. defended the sensible and filtered side of Denny Hamlin's intellect. He then proceeded to emphasize what the 23XI Racing co-owner has to offer behind a mic. He feels it is something that not only the sport needs but something the sport will have fun with.
WATCH THIS STORY: NASCAR Insider Confirms Rumors as He Puts Christopher Bell in Same Bracket as Kyle Larson for Their Chili Bowl Absence
"He's never dull. I think it's a lot of great podcasts there. But man, this is exactly what the sport of NASCAR needs," Jr. said.
ADVERTISEMENT
Article continues below this ad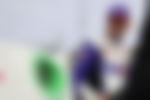 With that, do you think Denny Hamlin's venture into podcasting is going to be a success? Or will it be like all of his bids for a NASCAR Cup Series championship?
Edited By: Akash Pandhare