Dale Earnhardt Jr Explains What the Famous Phrase 'Raise Hell, Praise Dale' Means to Him
Published 12/17/2020, 1:38 AM EST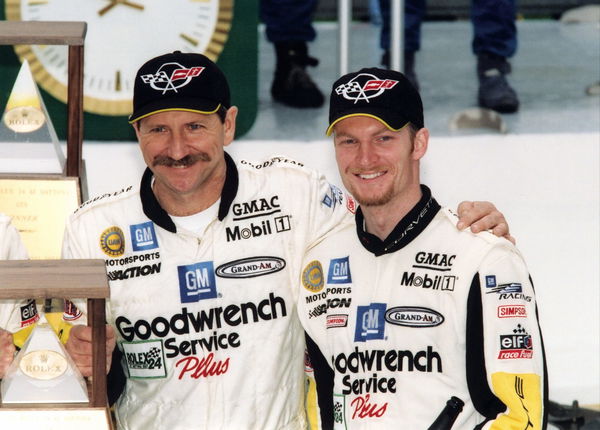 ---
---
Recently, Dale Earnhardt Jr. spoke about one of the most famous catch-phrases used by NASCAR fans, which is 'Raise Hell, Praise Dale'. This cheer originated from the time of Dale Earnhardt Sr and was meant for him. When Dale Jr took up the steering wheel, he also inherited the chant.
ADVERTISEMENT
Article continues below this ad
Speaking about it, he said, Dale Jr said "For me, it's like a shoutout to my dad. It is sort of a rally cry for all those Dale Earnhardt Sr. fans. That's the way they sorta, their mantra if you will."
"They're gonna live life, they're gonna raise hell and they're gonna support and celebrate my father and his legacy. That's kinda what that always has meant to me and I love hearing it.
ADVERTISEMENT
Article continues below this ad
"When people say it I think of my dad immediately and know that he would really appreciate people, years after his death, that still really celebrates his life," Dale Jr. added on the same.
Such a rally cry suits a person like Dale Earnhardt Sr
The late great Dale Sr definitely deserves to be recognized as a legend. Obviously, he had his legion of fans who worshipped the ground he walked on, and the seven-time Cup Series champion deserved all that praise and recognition.
After Richard 'The King' Petty, there have been very few NASCAR drivers who were as strong as he was.
ADVERTISEMENT
Article continues below this ad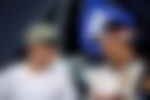 Who knows, maybe he could have gone on to win a few more races in his NASCAR career. Even in his final full-time year before his untimely passing in 2001, he still finished 2nd in the championship.
Without his passing, he could have added to his tally of 76 race wins, but he is still a legend in the sport. His son, Dale Jr, has done his best to carry on the family legacy.
ADVERTISEMENT
Article continues below this ad