Dale Earnhardt Jr Gives His Thoughts on the Yellow Line Rule in NASCAR
Published 10/06/2020, 5:49 AM EDT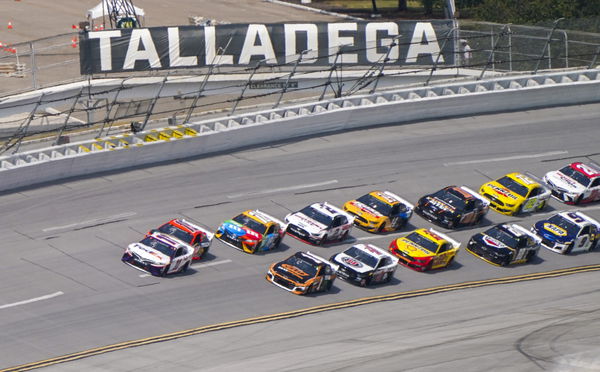 ---
---
One of the biggest talking points of the YellaWood 500 race was the yellow line rule. That track limits rule became the source of a handful of penalties, one of which cost Matt DiBenedetto 2nd place. In light of that, Dale Earnhardt Jr. and Dale Jarrett declared that NASCAR should get rid of the yellow line rule.
ADVERTISEMENT
Article continues below this ad
However, the sport insisted that the rule is not going anywhere, as it serves as an out-of-bounds mark. It is also worth noting that this rule is only in effect at the Talladega Superspeedway and the Daytona International Speedway.
The issue cropped up because Denny Hamlin won the race, in spite of crossing the yellow line on the last lap. Fortunately, he escaped a sanction because NASCAR observed that he was trying to avoid a wreck.
ADVERTISEMENT
Article continues below this ad
Sadly, Matt DiBenedetto was not so lucky, and he was found guilty of forcing William Byron below the yellow line. As a result, the 29-year old got demoted from a fine second place to 21st.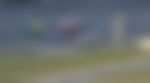 DiBenedetto was not the only victim, as Chase Elliott also got hauled up for a similar offense. The good news was that the stewards rescinded it after the race, but penalized Chris Buescher for forcing Elliott off track.
What did Dale Earnhardt say on the matter?
ADVERTISEMENT
Article continues below this ad
"I got a great idea for everybody," Earnhardt said. "How about we just get rid of the yellow line rule? Nobody really wants to see the races come down to these types of decisions. I don't think it's going to crash more cars than we crashed today."
The former racer insisted that making such decisions are always frustrating, and NASCAR hates being put on the spot. He declared that the drivers should just race it out in the last few laps.
The NASCAR Hall of Famer assured that he agreed with the decision, however, he would like it if the sport got rid of the rule. Incidentally, fellow retired racer, Dale Jarrett agreed with his namesake and admitted that the yellow line rule should go.
ADVERTISEMENT
Article continues below this ad
He said, "I'm not saying Denny shouldn't have won the race there or what Matt DiBenedetto was doing. The contact that was created on the last lap, I don't think he deserves to finish 21st. Let's get rid of that (rule) where you're not put in that position."