Dale Earnhardt Jr Had to Tell a Disappointed Martin Truex Jr "The Friendship Hat Is Not On"
Published 06/24/2022, 5:55 AM EDT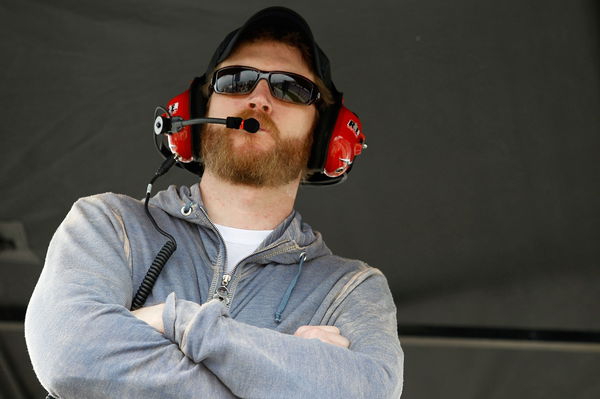 Where does one draw the line between being a friend and being a professional? This is a million-dollar question that's even tougher for someone like Dale Earnhardt Jr. who is such an admired figure, but at the same time, such a dedicated and committed professional.
Fortunately for Dale Jr. himself, he knows where that line is, as he revealed in a recent interview.
The NASCAR Hall of Famer gave an example of when he found himself on the wrong side of Joe Gibbs Racing driver and his pal, Martin Truex Jr. about something he said in the booth.
ADVERTISEMENT
Article continues below this ad
"When we're in the broadcast booth, sometimes we're gonna say things that my friends I drove with aren't gonna appreciate," he recalled.
"(Martin) Truex got bent out of shape about something or was disappointed in something I said about him. And I told him, 'Man, I'm up there doing a job. When I'm up there, the job hat is on and the friendship hat is not on.'"
It's been five years since @DaleJr did a 12 Questions interview. But with NBC taking over its portion of the NASCAR season this weekend, figured it was a good time to have him back…and he sure delivered.https://t.co/B8DCDWdPVN

— Jeff Gluck (@jeff_gluck) June 22, 2022
Dale Jr. revealed that's exactly the way he feels about his podcast and the way he approaches the question of what to say and what not to say.
"Things are going to be said in that room. I might not agree with everything that gets said about NASCAR. But sometimes I'm gonna say things about NASCAR they might not like," he added.
Watch This Story: 23XI Owner Denny Hamlin's Outburst at Ricky Stenhouse Jr for Wrecking His NASCAR Driver Bubba Wallace
The tracks with broadcasting booths that Dale Earnhardt Jr. disapproves of
In an Ask Jr. segment of his podcast show, Dale Earnhardt Jr. revealed the racetracks that have a less than ideal broadcasting booth. The former Hendrick driver called Talladega as the track that used to have "the worst booth." 
ADVERTISEMENT
Article continues below this ad
"The Pocono booth is okay. We kinda use a room right next to the suites, I almost tripped down the stairs,"
But then he quickly changed his opinion about the booth, "Pocono sucks."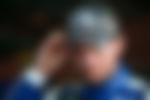 "Pocono's booth is kinda tough. I almost blew my knee out one time in that booth trying to get around," he said. "I kind of stepped wrong, and my knee hurt for like a couple of weeks."
ADVERTISEMENT
Article continues below this ad