Dale Earnhardt Jr Highlights the Aspect of Joey Logano-William Byron Incident That Disturbed Him the Most
Published 05/13/2022, 9:12 AM CDT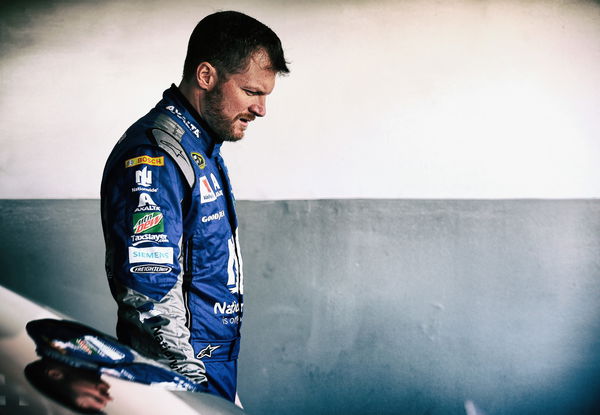 Joey Logano, by 'wrecklessly' bumping William Byron out of the way, divided the NASCAR community into two equal halves. There were those who appreciated the display of 'old-time racing', and there were those who simply disapproved of what happened, the way it happened, and what it led to. And safe to say, Dale Earnhardt Jr is in the latter half.
The NASCAR Hall of Famer recently discussed the Logano-Byron incident on his podcast. And one of the things he mentioned was how he was disturbed by the Penske driver simply not allowing his competitor to finish the race.
"If I could out-squeeze you into a wall, and you're still fast enough to be able to get back to him, you cannot end his race. Like Joey had no right to end the #24's day. Joey's blatant disregard for allowing his competitor to finish is a point of frustration for me," Dale Jr. said.
ADVERTISEMENT
Article continues below this ad
"And when Byron gets out of the car, 'God, alright, I get it.' I think what I was getting from Byron was, he wasn't saying these words, 'I understand getting into me, I understand moving me out of the way. I think what Byron said, 'He didn't even let us finish,'" he continued.
"I felt that." 
Dale Earnhardt Jr on what Joey Logano should've done after the race
In a recent episode of the Dale Jr. Download, the former NASCAR driver spoke about what Joey Logano should've done instead of being all smiles and using revenge explanations.
"I think if Joey would get out and say, 'Hey man. I'm here to kick ass. I'm sorry. Sorry, it was you, William, you're next. You're between me and the trophy,'" Dale Jr. said. "Own it. Outright freakin' own it. Because that's who he is."
ADVERTISEMENT
Article continues below this ad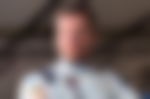 Dale Earnhardt Jr. described why Joey Logano couldn't just have gotten out of his car and pretended like it was a small thing as he did.
"We've seen it so many times from him, that he needs to just own it and say, 'I'm an aggressive racer, and if we're coming in on the last lap at the checkered flag, and if the trophy's right there, by God, whatever it takes, you've come to expect it'," Earnhardt Jr added.
ADVERTISEMENT
Article continues below this ad
"I think he could do that a little bit."
WATCH THIS STORY: Hendrick Motorsports Announce Exciting News for William Byron Fans at Martinsville