Dale Earnhardt Jr Narrates Recent Incident Where He and His Wife Amy Almost Got Into a Feud
Published 03/08/2023, 2:36 PM EST

Follow Us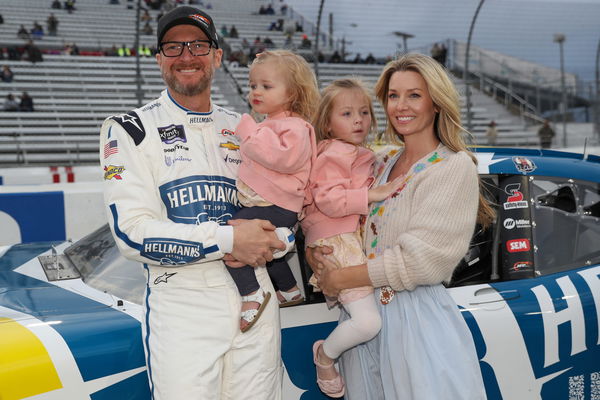 Have you ever had your expectations built up so high that reality couldn't possibly live up to them? Dale Earnhardt Jr certainly knows how that feels. On the latest episode of his podcast, The Dale Jr Download, he shared a fun story about his recent beach day plan with his wife, Amy, that didn't quite go as he had envisioned.
Dale and Amy had planned to go to the beach on Saturday, and Dale was excited about it. He had everything planned out in his mind, from the timing to the beach gear. He even had his trusty Budweiser beach chairs and umbrella from his rookie days ready to go. Little did he know, the plan was about to go under some last-minute changes.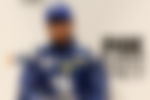 While the JR Motorsports owner was wondering if he and his wife were like other couples, Mike Davis took the liberty to ask if they two had an "argument" on the beach day, which led him to think that.
ADVERTISEMENT
Article continues below this ad
Dale Jr. quickly cleared that there was no argument, but he went on to tell an interesting story. In his podcast, he painted a picture of what was going on in his head before the outing. He said, "In my mind, I'm like, 'Alright man, Saturday is the day boy! 10 o'clock, man I'm leaving downstairs! I'm gonna start getting the car ready! I'mma get them…"
"We got all of them, we got em all, I got options in chairs… I got old original Budweiser beach chairs… I got a Budweiser umbrella, all that sh*t's from when I was a rookie. So I've been ready for this for decades… and so I'm like, Man I can't wait." 
WATCH THIS STORY: Denny Hamlin and Dale Earnhardt Jr Divide the NASCAR Fans With Their Latest Podcast
But when the day arrived, Amy had different ideas.
How Dale Earnhardt Jr and his wife Amy found a compromise?
She suggested they just take a walk with the dogs and kids instead of setting up a "big production" with all the beach gear. With this, Dale was taken aback, as it was quite the opposite of what he had planned.
He added, "I'm willing to take responsibility for my imagination taking off and running in a direction all by itself," he said. "And thinking that it's gonna be this way when in her mind, she's doing this other thing like, 'Man, we're just gonna go walk.'"
As Dale and Amy eventually ended up going to the beach, it's clear that they were able to find some middle ground while also escaping a potential feud.
ADVERTISEMENT
Article continues below this ad
 

View this post on Instagram

 
The photos that Amy posted on Instagram show a happy family enjoying their time at the beach. This goes to show that managing expectations can lead to positive outcomes and stronger relationships.
ADVERTISEMENT
Article continues below this ad
So next time you have a plan in mind, remember to communicate with your partner and be open to different ideas. Who knows, you might end up having an even better time than you had imagined. Although he is one of the biggest names in the motor sporting world, Dale Earnhardt Jr's experience teaches us that having high expectations is not necessarily a bad thing, but it's essential to communicate those expectations.
Edited By: Ranvijay Singh