Dale Earnhardt Jr. Opens Up on the Story Behind His Infamous Adam Petty Shoes Which He Showed Off on MTV Cribs in 2001
Published 04/30/2022, 10:05 AM EDT

Follow Us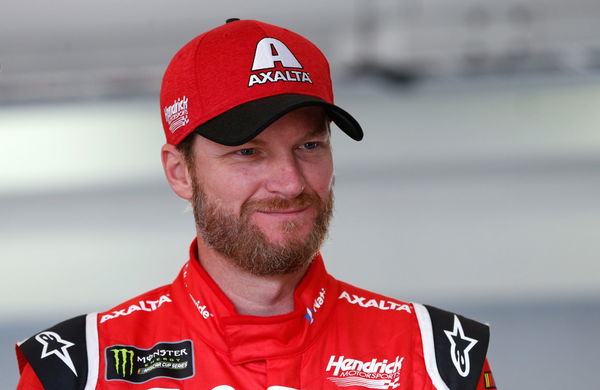 In 2001, on an episode of MTV Cribs, NASCAR icon Dale Earnhardt Jr. revealed something that belonged to Adam Petty, the fourth generation of racecar drivers in the Petty family who unfortunately passed away in 2000. That something was a pair of shoes that belonged to the young driver.
And it was only recently that Earnhardt Jr. revealed how he ended up with Petty's shoes in his possession.
In a recent episode of the Dale Jr. Download, the JR Motorsports owner was asked to shed some light on the Adam Petty shoes, and whether he still has them or not.
ADVERTISEMENT
Article continues below this ad
"Yes, I do. I've got all that stuff. I don't ever get rid of nothing, so, I got a warehouse full of bins, full of things," he said.
The NASCAR Hall of Famer then went on to recall the story of how the Adam Petty shoes ended up coming into his possession.
"What happened was, we were at South Boston, racing, and I have no idea how or why I didn't have any shoes. And something had happened the week before where I wore my shoes home or they didn't get back to the truck," he continued.
"But I went, I guess he was maybe one of the first people I saw and I was like, 'What size of shoe are you?' And he was like, 'I'm a 11.' And I was like, 'I need to borrow some shoes, if you got'em,'" Dale Jr added.
"And he had a pair."
Dale Earnhardt Jr. owns arguably the coolest thing of all NASCAR drivers
In 2019, Dale Earnhardt Jr. posted a photo on Facebook of a broken down, wrecked and dusty race car sitting in a forest. Many wondered how did this car get where it was and just why Earnhardt posted the caption that he did.
"I've been looking for this car for about a year. Deep in the Racecar Graveyard is Wayne Jesel's land speed car that was converted from an old xfinity car…That's just adds to the mystery of the graveyard," Earnhardt had written.
ADVERTISEMENT
Article continues below this ad
This brought into the mainstream, something only his die-hard fans had knowledge of, his own racecar graveyard.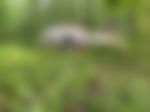 So yes, Dale Jr. owns a racecar graveyard that goes by its own name, 'Dirty Mo Acres'. On this property, the former driver houses a collection of wrecked race cars.
ADVERTISEMENT
Article continues below this ad
This proves that he is still one of the coolest, if not the coolest driver in NASCAR today.