Dale Earnhardt Jr. Outlines the Two NASCAR Tracks He Fantasizes of Building From Scratch
Published 04/30/2022, 4:55 AM EDT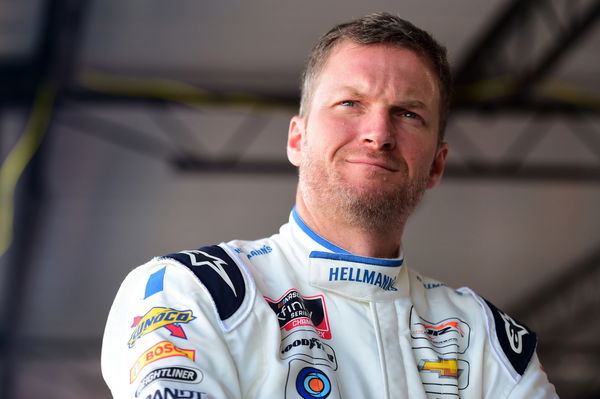 Dale Earnhardt Jr isn't like your average legend/ former driver still hanging around at the fringes of the sport. The NASCAR Hall of Famer is a historian of sorts of NASCAR, and he is still very much liked and welcomed in the world of stock car racing, perhaps even more than the current drivers.
So it was only natural that a fan asked him the question of which tracks would he design from scratch should he have a chance, on a recent version of the Ask Jr. segment on Dale Jr Download.
ADVERTISEMENT
Article continues below this ad
"It's hard to answer this question because I just want to bring back the tracks that I liked," Earnhardt Jr. said.
"Original Atlanta would be my mile-and-a-half. We need a mile-and-a-half that doesn't have a dogleg, and it has more turn than straightway," he continued. "Asphalt (would be) 1985 Bristol would be my short track."
When asked if that and those are his fantasies for building tracks, he said, "Those are it. I'd build them."
Dale Earnhardt Jr. has nothing to do with the revival of this iconic track
Recently, North Wilkesboro was announced to be making a comeback to be fit for racing again. The track was out for so long that it'd take some months and a lot of racing and a lot of different kinds of racing for it to get up to speed.
One thing about the track was how much Dale Earnhardt Jr had courted it in interviews and on social media. He had, on several occasions, confessed publically just how much he'd love to have that track back on the schedule.
And it happened.
ADVERTISEMENT
Article continues below this ad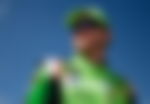 But when it did happen, it led to many wondering just how much he had to do with the North Wilkesboro Speedway's recent announcement.
"I don't have any monetary involvement, no ownership, I just have a passion and that's all I own in the whole thing," he said. "I just want to see this track do something."
ADVERTISEMENT
Article continues below this ad
What do you think about this Hall of Famer's passion for the sport? Sound off in the comments section below