Dale Earnhardt Jr. "Really Misses" Practice and Qualifying in NASCAR After Watching Bristol Dirt Race
Published 04/03/2021, 1:15 PM EDT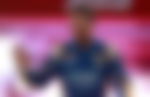 ---
---
Dale Earnhardt Jr was one of the now-retired NASCAR Cup Series stars who watched the Bristol dirt race with a lot of intrigue. While the race itself was exciting and Dale Jr gave it a positive review, the Hall of Famer missed another big aspect of the weekend – that of practice and qualifying.
ADVERTISEMENT
Article continues below this ad
Dale Jr admitted that he did not give much thought to missing the practice and qualifying aspect, before it actually happened at Bristol for the first time since last year's COVID-19-forced restrictions.
Speaking on the 'Dale Jr. Download', he expressed his thoughts on the same.
ADVERTISEMENT
Article continues below this ad
"I do miss it. When we saw practice this weekend, it really woke me up," Dale Jr. said. "I didn't know if I missed practice and qualifying, and then we saw some practice this weekend, and I was like – absolutely this is fun," he added.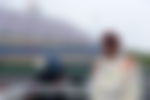 Dale Earnhardt Jr. explains why practice and qualifying is good for a race weekend
Dale Jr. went on to say that while he was already excited to watch the Bristol practice sesssions due to the buzz around the race weekend on dirt, he realized how much it adds to the entire NASCAR weekend.
"It made me remember what watching practice kind of felt like and how that adds to the race weekend. It sets the pace on who's fast and slows, it sets some storylines," the champion driver continued.
Dale Jr. is now a broadcaster with NBC, after his retirement as a driver. Along with his own media projects, the son of NASCAR legend Dale Earnhardt is very active in the NASCAR media circuit.
NASCAR CUP SERIES COMPETITION ON DIRT.

First time in 51 years. History.@BMSupdates | #NASCARonFS1 pic.twitter.com/GeBM66rrhz

— FOX: NASCAR (@NASCARONFOX) March 26, 2021
He then looked at the race weekend from a broadcasting perspective and how practice/qualifying helps with that. Those pre-race sessions also see a lot of action on the track, from wrecks, driver battles, engine issues, etc. to setting the pace for the main event.
"As a broadcaster, practice is a great tool to help you understand what to expect on race day. It continues to shape the storylines," Dale Jr. continued.
"Without practice and qualifying, everybody, me, you, the drivers, everyone goes in there just cold. Flip on a switch and there we go. It's a bit awkward and weird to try and shape an event as a broadcaster," he added.
Dale Jr. hopes to see the return of practice/qualifying in some form
ADVERTISEMENT
Article continues below this ad
The 46-year-old hopes to see the return of practice/qualifying to NASCAR in the future. Probably not in the same way as always, but in some form or another.
"So I really miss practice and qualifying. I hope there's some version of that for us in the future," he concluded.
Dale Jr. presented some very interesting inputs on this aspect of racing in NASCAR. This season, NASCAR decided to have practice and qualifying for only some of the marquee events. The next event to have it will be the inaugural COTA race on May 23.
ADVERTISEMENT
Article continues below this ad