Dale Earnhardt Jr. Reveals How Joey Logano Is Different From His Legendary Father Amidst NASCAR Heated Debate
Published 05/13/2022, 5:20 AM EDT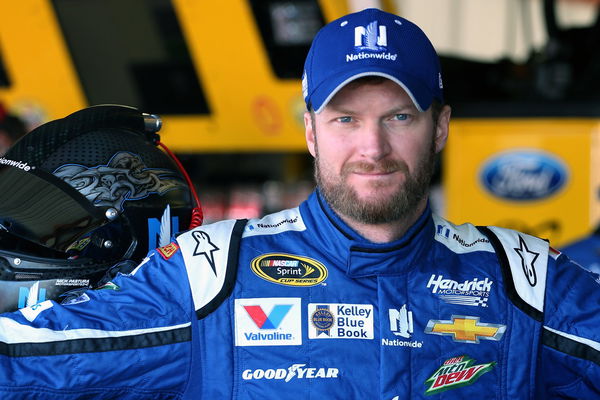 After Joey Logano bumped William Byron out of the way to take the win towards the end of the Darlington Cup Series race, he earned a lot of criticism as well as a lot of approval for 'the style of driving' which was apparently like Dale Earnhardt, something Dale Earnhardt Jr recently touched on.
In a recent episode of the Dale Jr. Download, the former NASCAR driver spoke about what Joey Logano should've done instead of being all smiles and using revenge explanations.
"I think if Joey would get out and say, 'Hey man. I'm here to kick ass. I'm sorry. Sorry, it was you, William, you're next. You're between me and the trophy,'" Dale Jr. said. "Own it. Outright freakin' own it. Because that's who he is."
ADVERTISEMENT
Article continues below this ad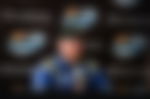 "He can't get out of the car at the end of the race and go, 'WHOOPS! My bad. Misjudged that.' We've seen it so many times from him, that he needs to just own it and say, 'I'm an aggressive racer, and if we're coming in on the last lap at the checkered flag, and if the trophy's right there, by God, whatever it takes, you've come to expect it'," Earnhardt Jr continued.
"I think he could do that a little bit."
NASCAR spotter also had similar advice for Joey Logano as Dale Earnhardt Jr
Freddie Kraft, the spotter of Bubba Wallace, shared his frustrations with how Joey Logano handled his own actions.
"The biggest thing to me is, (he) never made an attempt to pass him. Like if you work a guy over and listen, I'm all for 'winning at all costs'. We've built this system around, 'You've got to win a race. You've got to win a race to get into playoffs,'" he said in a Door Bumper Clear podcast.
ADVERTISEMENT
Article continues below this ad
"You're not gonna put me in the wall and not get anything back. That's how that works."- Joey Logano on his bump to get by William Byron at Darlington pic.twitter.com/9S1ubCpRHV

— FOX: NASCAR (@NASCARONFOX) May 8, 2022
ADVERTISEMENT
Article continues below this ad
Kraft argued that despite the "win at all costs" system, despite Logano himself being on a winless streak of 40 races, he should've made at least some kind of attempt to either pass him.
WATCH THIS STORY: Hendrick Motorsports Announce Exciting News for William Byron Fans at Martinsville