Dale Earnhardt Jr Reveals if He'll Join Hendrick Motorsports & NASCAR in Their Moment of Glory on International Stage This Summer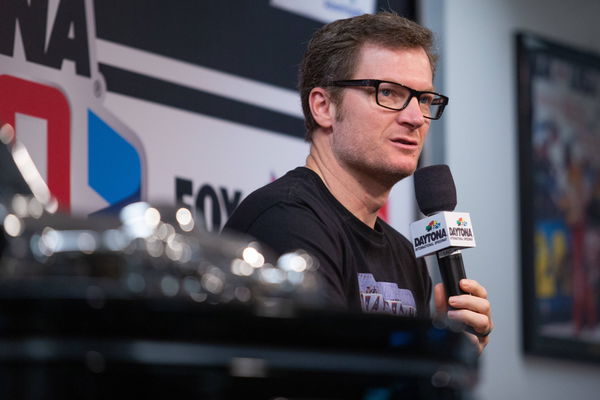 2023 will mark the 100-year anniversary of one of the most prestigious race events in the world, the 24 Hours Le Mans. What happens when you put a 2x Le Mans winner, a 7x Cup Series champion, and a former F1 world champion in a NASCAR spec racecar into the Le Mans for 24 hours? You get one exhilarating thriller of a race!
And that exactly has been the hype revolving around 'Garage 56'. With Mike Rockenfeller, Jimmie Johnson, and Jenson Button in the driver's seat, the Chevrolet Camaro ZL1, singing the American V8 glory in France is sure to set the theme for an all-time racing blockbuster.
Garage 56 is a highly anticipated collaboration between NASCAR, Hendrick Motorsports, Chevrolet, and Goodyear. While fans and drivers across the world have been eying the event, a few have received official invites. Among them is the two-time NASCAR Xfinity Series champion, Dale Earnhardt Jr.
ADVERTISEMENT
Article continues below this ad
In a recent episode of The Dale Jr. Dpwnload podcast, Dale Jr talked about his invitation and how things played out.
Dale Earnhardt Jr is honored by the invitation, but …
During the Dirty Mo Media podcast, Dale Jr spoke about how he felt "honored" by the invitation. With his co-host and friend Mike Davis and #45 Toyota racer, Tyler Reddick listening to him, Dale explained what transpired.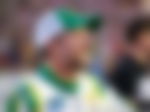 He said, "We felt that in that moment we were really honored by the invitation but then we walk out of the building and Mike looks at me and goes, 'are we really going?'"
Both shared a casual laugh together, and Mike asked "So, we haven't made a decision?" To which Dale said "No, we haven't made a decision, we haven't talked about this and you know this," implying that the matter needs to be talked through.
Dale and Mike seem to be in a dilemma
ADVERTISEMENT
Article continues below this ad
While the seemingly excited Mike wanted a more direct answer, Junior had other ideas. He said "I can't, I, I can't make these types of decisions without making sure that the kids can go, the wife has all the thing, you know. It's not just the, I'm just gonna jump on a plane and head over there, it's a big production."
Both Dale Jr and Mike accepted the invitation proudly seem to be in a dilemma over bringing the wives and kids to France for the event with Dale saying "we better go down, go home and get this s**t sorted out."
ADVERTISEMENT
Article continues below this ad
With the hype surrounding the race building up and the racing community coming together for what is a one-of-a-kind crossover, the fans will certainly get their money's worth. And with the Garage 56 project garnering immense support on such a scale, things are definitely not to be missed.
WATCH THIS STORY: "Nobody' came out"- skeptical Dale Jr confused by NASCARs painful silence after $550 million sale. 
Edited By: Nischal Kandpal