Dale Earnhardt Jr Reveals the Time His "Head Exploded" at Former NASCAR Team Hendrick Motorsports
Published 04/30/2022, 11:55 AM EDT

Follow Us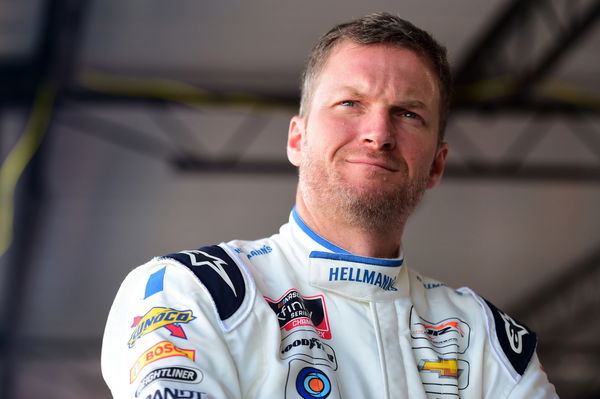 In NASCAR, the numbers are slanting backward for every car. However, Dale Jr. and his father preferred to have their numbers slant forwards. This was a unique thing, and Dale Earnhardt Jr spoke about the positions of his car's racing number. As per his justification, it was a personal preference, and it was part of the Earnhardt brand.
He declared that brand continuity is extremely important for an athlete. In fact, JR Motorsports has adopted that strategy with the racing number. According to him, the number orientation will be the same, no matter which side of the car it is. He noted that Hendrick Motorsports likes to slant the number backward, but not him individually.
ADVERTISEMENT
Article continues below this ad
Dale Jr. recalled an incident where his wishes were not fulfilled. He said, "I remember…I walked into the shop, and it's like January. My numbers were leaning backwards. My head exploded! Forgive me, I'm going to be a bit of a diva here, but I was like, 'Who in the hell leaned my freaking numbers?"
"I'm going to find out about it, walking into the shop and it's on the car? I figured out who it was. It was Marshall Carson. He's kind of the general manager and I'm like, 'Marshall's a good guy, we got a great relationship'. How in the hell did this happen?"
ADVERTISEMENT
Article continues below this ad
Dale Earnhardt Jr. revealed why his father liked the number that way
Speaking about his late father, Dale Jr. revealed why his father wanted the number like that. According to Dale Sr, when a person runs, they do not lean backward and run. Instead, they run while leaning forward and it looks faster. It is only natural for the head to lean forward when running somewhere and heading towards someplace. As a result, the number should also mimic that action.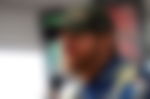 The former NASCAR driver agreed with his father, saying that the number leaning back looked strange to him. In the end, it was just a personal preference. Of course, he acknowledged that with certain types of graphics and car liveries, the forward-leaning number would be odd. However, if his father wanted the number leaning forward, Dale Jr. was not going to argue.
ADVERTISEMENT
Article continues below this ad
WATCH STORY: "A Life Dedicated to Building Our Sport" – From Jimmie Johnson to Chase Elliott, NASCAR Community Pays Tribute to Hall of Famer Dale Earnhardt Jr.
Edited By: Reubyn Coutinho