Dale Earnhardt Jr Uses Past Experiences to Give Crucial Advice to Bubba Wallace Ahead of 2021 NASCAR Season
Published 11/21/2020, 9:45 AM EST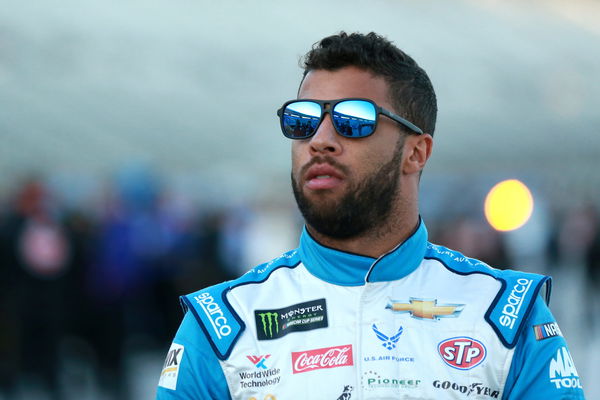 ---
---
Ever since Bubba Wallace joined Michael Jordan and Denny Hamlin's NASCAR Cup Series team 23XI Racing, the talk has been about whether Wallace can win right away. The expectations are quite high from a talented driver who will receive better equipment from now on. However, NASCAR great Dale Earnhardt Jr. has an interesting suggestion for Wallace.
ADVERTISEMENT
Article continues below this ad
Eanrhardt Jr. drew on his own experience and feels Wallace should learn from that. In this case, Earnhardt Jr. believes Wallace's Crew Chief will play a very crucial role. The former driver looked back on his form around 2009-10 and said he was in a very bad phase of his career.
"I saw no way out, no way forward, no way back to performing and being successful," Earnhardt Jr. said of the situation.
ADVERTISEMENT
Article continues below this ad
Steve Letarte, Earnhardt Jr's Crew Chief, then decided to guide his team's driver. Letarte thought that Earnhardt Jr would benefit from not putting too much pressure on himself. They then set small goals for themselves, starting with becoming a top-15 car after a season where they dropped out of the top-20.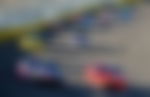 How Dale Earnhardt Jr. recovered from a terrible situation
"He said let's just try and become a top-15 car and we did. We didn't try harder, we didn't strive for more, we just focused on trying to get to that point," Earnhardt Jr. explained.
Once they achieved that level, Letarte pushed the driver towards bigger goals.
"He said, 'Let's move that goal forward to becoming a top-10 car'. Eventually, we moved into becoming a top-5 car."
The string of successes pushed the star driver to achieve even greater heights and soon, they were contending for the top spots. He was even doing well on tracks where he traditionally struggled. Soon thereafter, they entered the playoffs and were considered favorites to win the title.
"Something I never thought might be possible for me was showing up at the race track and expecting to finish in the top-5. And we did. We got to where we were leading the points, in the top-2, top-3 in the points throughout the season…Racing and doing well everywhere."
"I was extremely taken aback and surprised by the turnaround. It was just a very methodical thing," he said further.
The key for Bubba Wallace going forward
ADVERTISEMENT
Article continues below this ad
This is the approach Wallace and Crew Chief Mike Wheeler should take up, believes Dale Jr. He is confident they can be contenders sooner than later by following that method.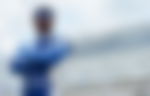 "Let's just start here and build upon this. Let's keep stacking blocks as we go. Until, eventually, one day we can be a team that can go to the race track and say – top-5 is where we should finish. Make that a reality, go out there and do that," Earnhardt Jr. concluded.
ADVERTISEMENT
Article continues below this ad
Wallace will also highly benefit from the advice of Hamlin, who is one of the best drivers right now. Wallace and Wheeler will have a huge job at their hands and such useful advice from Earnhardt Jr. would definitely help.