Dale Earnhardt Jr, Who Previously Feared He'd Never Recover from Concussion Symptoms, Offers Sage Advice to Kurt Busch
Published 08/04/2022, 10:14 AM EDT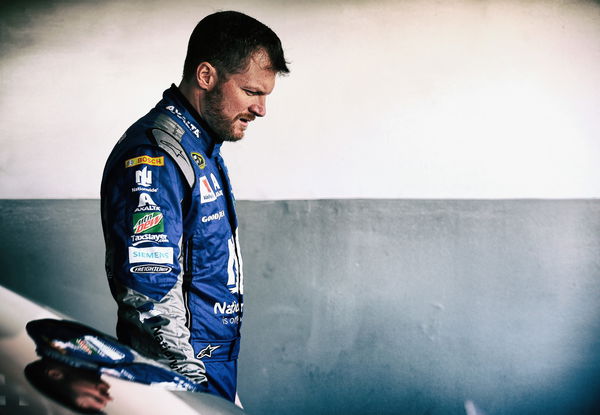 Kurt Busch had a hard crash during the Qualifying at Pocono Raceway, taking him out of racing for three consecutive weekends. Unfortunately, Busch's concussion-like symptoms haven't allowed him to go back on track, opening the way for Ty Gibbs to give the Cup Series a go in the #45 car. Coincidentally, this is much like the incident with Dale Earnhardt Jr. where he struggled with the exact same condition, keeping him out of racing at Brickyard.
ADVERTISEMENT
Article continues below this ad
Busch updated his fans on Twitter with the doctor's advice and let them know that his hearing and vision are still not ready for racing. And Dale Jr. responded to him with some advice from when he struggled with concussion-like symptoms.
ADVERTISEMENT
Article continues below this ad
Awesome to see. Going to complex environments challenges the brain. It exposes symptoms and produces opportunities to control anxiety and emotions. Concerts, grocery stores, all the busy places are great ways to push yourself in rehab. Way to go Kurt. https://t.co/8bOoCe7Vwa

— Dale Earnhardt Jr. (@DaleJr) August 4, 2022
Of course, Junior suffered a lot because of his concussion-like symptoms. In fact, it even led to his retirement not long after he had to sit out at the Brickyard race.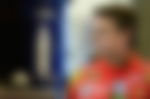 So, with Kurt Busch's retirement rumors already in the air, how bad really was Dale Jr.'s health?
Dale Earnhardt Jr. Explains The Extent Of Concussion-Like Symptoms
Junior had a stellar career, but after facing those symptoms in 2016, he announced his retirement at the very end of that season. On top of that, he described the condition as "It's the hardest thing," in conversation with PEOPLE.
Moreover, he finds it difficult to explain the symptoms as he said, "It's so frustrating trying to explain the symptoms." He continues, "because I can't think of anything that I've ever experienced to compare it to."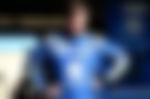 Earnhardt Jr. initially didn't think it was an issue at all. "You never were worried about it. It was a bruise that would heal," he said.
But, everything became clear to him in 2016, when he had crashed far too many times, and his mental and physical well-being was far worse. And he came clean to his family and his doctor, Dr. Michael Collins. Fortunately, he was positive that Junior will be good, but Dale Jr. felt it was too late now.
ADVERTISEMENT
Article continues below this ad
"I didn't believe that I would get healthy," he recalled. "I didn't believe, I mean I love Micky, my doctor, but he's like positive, positive, positive 'This is gonna work. … You're gonna be fine.' "
"In my mind, I'm thinking, 'I love how positive he is, but I'm not as confident,' "
He then announced his retirement, and quit racing full-time after the 2016 season. Though, we could occasionally see him behind the wheel in a race.
ADVERTISEMENT
Article continues below this ad
Watch This Story: Video Unseen Footage of Scary NASCAR Crash Missed by the Broadcasters Fox Amidst Ongoing 
Fortunately, Dale Jr. is at his 100% now and he's recovered. But, he enjoys his time as an NBC Analyst, and working in the Dirty Mo Media studios.