Dale Earnhardt Jr's 7-Word Reaction Sums Up Plight of NASCAR Crew Chiefs Amidst Latest Kyle Larson & Kevin Harvick Bans
Published 05/07/2022, 6:05 PM EDT

Follow Us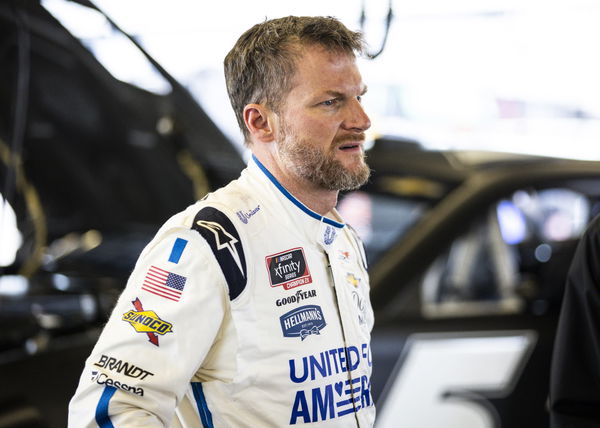 In the 2022 season of the NASCAR Cup Series, the car chief is possibly the worst position you could be at. The conception of a single-lug nut in the wheels has made for considerably faster pit stops. On top of that, race inspections have made it even more difficult for Crew Chief as NASCAR is even more strict. And, Kyle Larson, Alex Bowman, Kevin Harvick, and Michael McDowell lost their pit stall selection, along with the Crew Chief being ejected, as Kelly Crandall reported. And, Dale Earnhardt Jr. has some things to say.
The cars of Kevin Harvick, Kyle Larson, Michael McDowell, and Alex Bowman failed inspection twice and lose pit stall selection. All four teams also had their car chief ejected #NASCAR

— Kelly Crandall (@KellyCrandall) May 7, 2022
ADVERTISEMENT
Article continues below this ad
Bubba Wallace's spotter, Freddie Kraft, had a stance on why cars are losing their wheels. He said, "I don't know what the fix is. And I've talked to a couple of tire changers. It simply sounds like the pressure to be fast is outweighing the need to get the tire tight. Some of these guys, some of the more inexperienced guys that are on pit road can't tell if the tire's tight." 
The most recent victim of this is Denny Hamlin, during the race at Dover when he lost a wheel while leaving the pit lane.
If the wheels falling off wasn't already an issue of concern for Crew Chiefs, NASCAR also has a very rigorous pre-race inspection which makes it even more difficult for the Crew Chiefs. As we saw, 2 Hendrick Motorsports drivers along with a Stewart-Haas and a Front Row Motorsports driver not only lose their pit stall but also had their Crew Chiefs ejected.
And, Dale Earnhardt Jr. has a humorous take on the issue.
Dale Earnhardt Jr. Jokes About NASCAR Rules
After the constant talk of Crew Chiefs getting suspended, Dale Earnhardt Jr. took to Twitter to joke about the natter.
ADVERTISEMENT
Article continues below this ad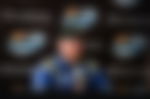 Dale Earnhardt Jr. comes from a time when being a Crew Chief was not as risky as it is now. And, he makes it obvious in his tweet as he jokingly says, "Imagine being a car chief these days." and attached a funny gif.
ADVERTISEMENT
Article continues below this ad
Finally, strict inspections are becoming more and more difficult for Crew Chiefs. It seems like NASCAR's way of enforcing rules and making sure that teams are more careful. However, do you think they work well? Will it improve the sport?
Edited By: Ranvijay Singh