"Dale Sr Did That a LOT" – NASCAR Fans React to Joey Logano Bumping William Byron Out of the Way to Take the Win at Darlington
Published 05/09/2022, 5:20 AM EDT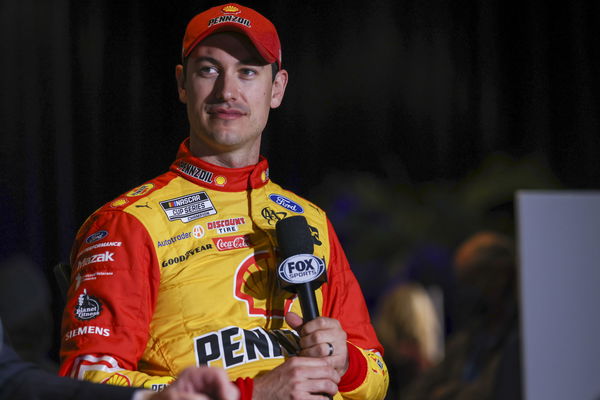 The stage was set, and the checkered flag was in sight. William Byron was mentally preparing for his celebration in the victory lane and becoming the first driver this season to have won three races. And then Joey Logano landed on his back.
With one lap to go, the Team Penske driver bumped Byron out of the way and snatched the win from him.
Or did he?
ADVERTISEMENT
Article continues below this ad
Because while the way Logano did what he did was rash and brutal, you could see that he was gaining on Byron on every lap, that it was only a matter of time before he passed the #24.
But he did what he did, and what happened, happened.
Anyway, this incident led to some interesting reactions from the fans that spread across a variety of tangents, most notable being fans siding with the Hendrick Motorsports driver and choosing to antagonize the Penske driver.
But there were a few fans that argued Logano's case, and that what he did for the win, was right and justified.
Exactly right Byron…he can't win a race without crashing the leader for it

— CPolster (@cin1720) May 8, 2022
Nascar needs to start taking wins away from people like Joey for doing that shit.

— Windcharger (@AlexPorter8199) May 9, 2022
BYRON PAYBACK IN THE PLAYOFFS WHEN

— DennyDeliversYT (@DennyDelivers) May 8, 2022
If Joey had at least made some effort to cleanly pass Byron first then bumping him would've fair or if it was on the last lap. But just punting Byron out of the way with 2 laps left is a cheap shot

— Tay (@Radical_Tay24) May 8, 2022
Not sure why drivers have to make such bs moves like this. Joey was clearly way faster and could have passed him clean. I like both of these drivers but bad move Joey

— Renegade Cowboy🐾🐾 🌊⚓️🌊🐾🐾 (@Rene_gadeCowboy) May 8, 2022
William Byron calls Joey Logano "an idiot" and "a moron"
Moments after losing the race to Joey Logano, William Byron blasted him in a post-race interview.
"He's just an idiot, I mean, he does this stuff all the time, I've seen it with other guys, I've seen it," Byron said of Logano. "He drove in there 10 miles an hour too fast, and with these Next Gen cars, he slammed me so hard, knocked the right side of the car, and no way to make the corner."
"He's just a moron, he can't win a race, so he does it that way."
ADVERTISEMENT
Article continues below this ad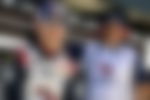 While on the other side of the fence, Joey Logano didn't even take the diplomatic route of handling the situation. When confronted about his move on the Hendrick Motorsports driver, Logano simply said that's just how business is in this line of work.
ADVERTISEMENT
Article continues below this ad
"You're not gonna put me in the wall and not get anything back. That's how it works," he said.
Watch This Story: Dale Earnhardt Jr Anoints New NASCAR Regulation as "Kinda Hit or Miss"