Danica Patrick Net Worth: What Brands Has the Former Driver Endorsed? What Is Her Newest Multi-Million Real Estate Investment?
Published 11/23/2022, 10:30 AM EST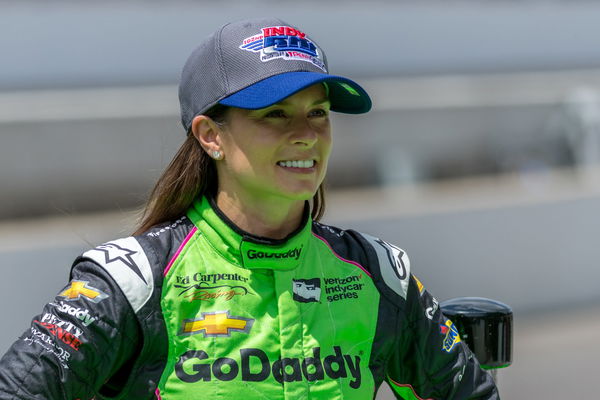 It is a dream of plenty of people of competing in NASCAR, however only some make the cut at the elite level. The number of women that have competed is an even smaller number, but undoubtedly, Danica Patrick is the most successful of all women drivers in NASCAR history.
Danica Patrick broke her fair share of records during her time. After moving out to European road racing early in her career, she announced herself with her wonderful performance at the Indianapolis 500 in 2005. She finished 4th and became the first woman to lead a lap and secure a top 5 finish at the prestigious event.
ADVERTISEMENT
Article continues below this ad
She moved to Cup Series racing in 2013. During her time in the competition, she became the first woman to attain pole position when she finished on the pole at Daytona 500 in 2013. That race also made her the highest-finishing woman at the Daytona 500, as she ended the race in the 8th position.
Brand endorsements and business ventures of Danica Patrick
Danica's success during her racing career, coupled with her enormous fan base and general popularity, makes her a great brand ambassador for companies. Whilst she was racing, SportsPro named her on the media's 50 Most Marketable Athletes List on multiple occasions.
The 40-year-old has thus held a host of endorsement and marketing campaigns over the last 10-20 years. She has been the brand ambassador for large, multinational companies such as AirTran Airways, Secret, Nationwide Insurance, and Tissot. Also on the illustrious list are Chevrolet, Coca-Cola, Hot Wheels, Go Daddy, Nature's Basket, and Lyft.
Patrick has also dabbled in several successful entrepreneurial ventures. She founded her own wine brand, Somnium, which is Latin for 'dream'. The brand produces wine from her vineyards in St Helena, California.
Danica also started an athleisure clothing collection in collaboration with G-III Apparel Group. The brand is called "Warrior by Danica Patrick". It is a tribute to the Native American mythology she experienced during her formative years growing up in Arizona.
Net-worth and salary of Danica Patrick
In 2017, around the time she was about to retire from NASCAR, she peaked in terms of her salary. As per reports, she was the seventh richest driver on the circuit, earning $12.2 million.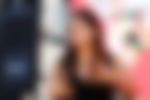 Another internet source reports her current net worth to be in the $80 million ballpark. Clearly, her retirement from NASCAR hasn't affected her ability to earn the big bucks.
Her other sources of income, apart from her endorsements and business ventures, include her Instagram account, which has over 900,000 followers. She also regularly releases the "Pretty Intense Podcast" on her YouTube channel, which has close to 200,000 followers.
Danica also has been part of analyst teams and commentary panels in NASCAR. In the last couple of years, she has also intermittently featured on the F1 grid for Sky Sports F1 during the United States GP.
ADVERTISEMENT
Article continues below this ad
Watch This Story: Denny Hamlin Has A One-Word Answer To 'Why Is Kyle Busch Hated' Question By Danica Patrick
Danica's Jetson's flying-saucer reminiscent house
She is a celebrity; she is a superstar, and she lives and looks every bit of it. The 40-year-old finished her new house in Scottsdale, Arizona in 2018. It has every bit of glitz, glamor, and tastefulness you would expect from a star like Danica.
ADVERTISEMENT
Article continues below this ad
The 8,300 square feet mansion in Arizona isn't the only piece of real estate that Danica and Aaron Rodgers have on their books. In 2019, the couple also purchased a $28 million beach house in Malibu.
Edited By: Akash Pandhare