Danica Patrick Once Opened Up About Her NASCAR Feud With "Extremely Cuddly" Then-Boyfriend Ricky Stenhouse Jr
Published 08/25/2022, 4:30 AM EDT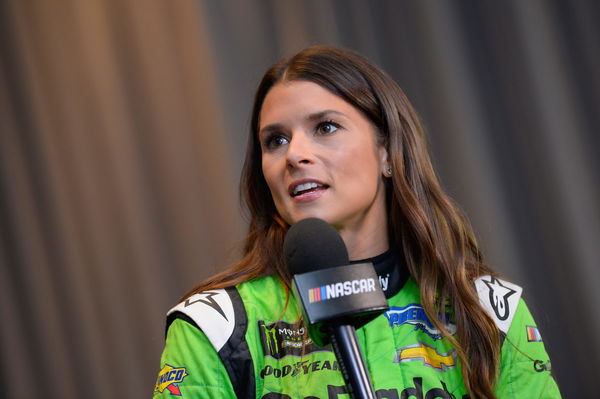 Danica Patrick is probably the most popular woman in American racing history. She's easily recognized as one of the most renowned faces in the history of NASCAR as well. However, she talked about the days when she wasn't this popular and was dating a fellow Cup Series driver.
Patrick dated Ricky Stenhouse Jr for five years before they split in 2017. Once known as the power couple of NASCAR, they were pretty famous in their approach. While they were lovers off the track, they were rivals on the track.
ADVERTISEMENT
Article continues below this ad
Eight years back, Danica Patrick dedicated a post to this. She wrote, "Look, if it's crazy to want to go to sleep next to the person who ran your car off the road going 200 miles per hour earlier that day, then I'm certifiable."
"Ricky Stenhouse Jr. is a ba**s-to-the wall, go-hard-or-go-home, lift-only-when-you-see-God-twice kind of NASCAR driver. He's Ford. I'm Chevy. It's the Montagues and the Capulets. He's grits. I'm granola. We're the opposite in almost every way. He's also extremely cuddly, which really helps his cause, because sometimes I'm not very happy with him," the former NASCAR driver further stated.
Danica Patrick and her dating history
Patrick has been in multiple relationships over the years apart from her companionship with Stenhouse Jr. The 40-year-old former driver has dated some renowned names in American sports history, including Aaron Rodgers.
She was once married to her physical therapist Paul Edward Hospenthal between 2005 and 2013. The duo met when the veteran driver suffered a yoga-caused injury back in 2002.
ADVERTISEMENT
Article continues below this ad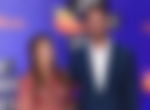 Patrick started dating Stenhouse Jr soon after, before splitting in 2017. However, Danica Patrick's most famous relationship was with Aaron Rodgers. The Green Bay Packers quarterback was in a relationship with the NASCAR star until 2020.
The former Cup Series driver then dated Carter Comstock, before finally calling it quits in 2022 after dating for a year.
ADVERTISEMENT
Article continues below this ad
WATCH THIS STORY: Dale Earnhardt Jr Leads the Motion by NASCAR Fans to Take All Star Race Back to Charlotte Motor Speedway
Despite this, Danica Patrick remained in the headlines for her racing career and served as an inspiration for many American girls to develop an active interest in motorsports.
Edited By: Reubyn Coutinho